Seminar promoting "The Wonders of FUKUOKA" and a joint reception staged with the Ministry of Foreign Affairs (MOFA)(3/17)
In September 2019, Japan will host the "Rugby World Cup 2019™," which will mark the first time that the competition has been staged in Asia! One of the host cities for the tournament, Fukuoka is known as something of a "Rugby Kingdom" due to the large number of local people who play the game. There is still another two years until the tournament, and everyone is already getting excited about rubgy!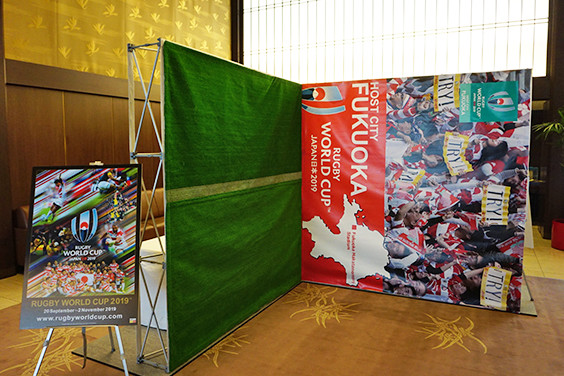 There was a special "Rugby World Cup 2019™" booth where guests could take a photo that made it look like they had just scored a try.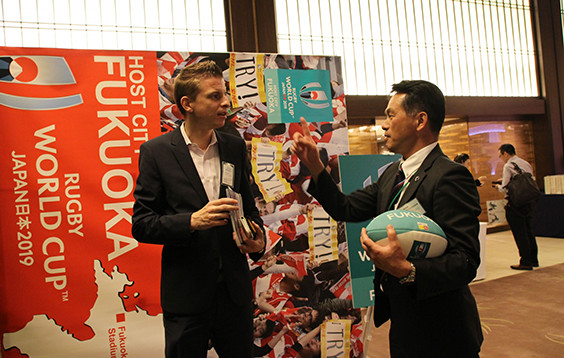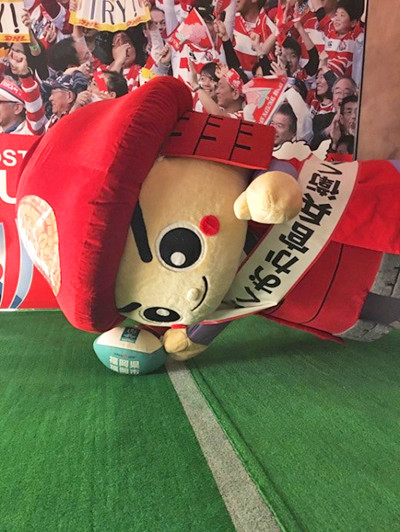 Here you can see the mascot "Fukuoka Kanbei-Kun," who is based on one of the area's most famous historical figures "Gunshi Kanbei," going over for a try!