#8 Otaku Girls Turn Out in Force for Comic World Taiwan!(1/2)

In August 2014, I visited Taiwan to take part in their largest female-oriented dōjinshi market event, "Comic World Taiwan" (CWT).
My travels have taken me to otaku events all over the world, but the sheer excitement and enthusiasm from the otaku that gathered at CWT was really something else.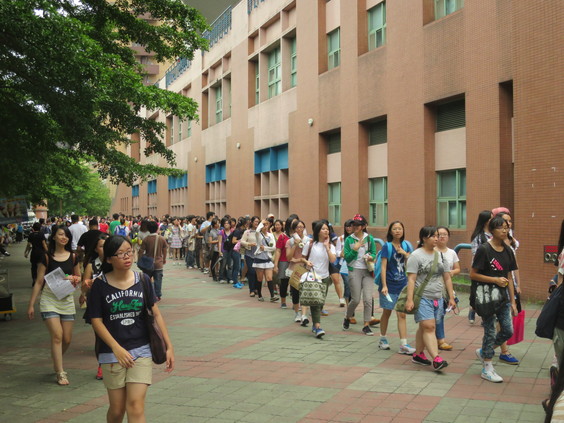 ▲There was a long line of people lined up before doors opened, and you could tell they all just couldn't wait to get in.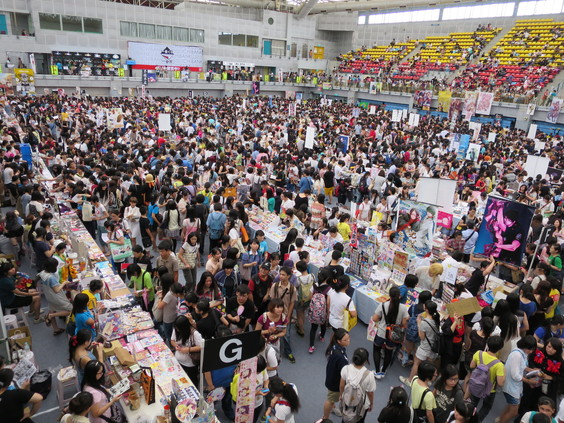 ▲The event was held at the Taiwan mecca of dōjinshi events, NTU Sports Center.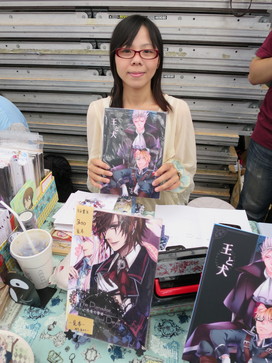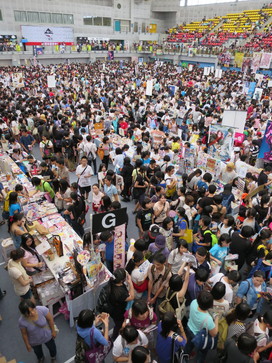 The more ways there are of bringing peace and a brighter future to the world the better, and as I've continually discovered in my work in anime cultural diplomacy, otaku culture has the potential to achieve just that, and the passion I witnessed at CWT was a big reminder of that.
Japanese people are hardly even aware that such passionate otaku events are being held overseas. The roots of these otaku events originate in Japan, so it's such a shame that this is how the current situation is. And no doubt there are still a ton of other such otaku events out there that I don't even know about yet – that's what my participation at CWT taught me.
I had the chance to talk to a lot of otaku girls at CWT, too.
They were all so nice and really friendly.
Taiwanese otaku are also really good at Japanese. That's probably to be expected, though: they love Japanese anime and watch it religiously.
The reason their listening skills are far greater than their speaking abilities is because they're constantly listening to Japanese when they watch anime. If they had more opportunities to speak Japanese on a regular basis as well, their speaking abilities would surely sky rocket too.
Having a passion for something can be an incredible source of power.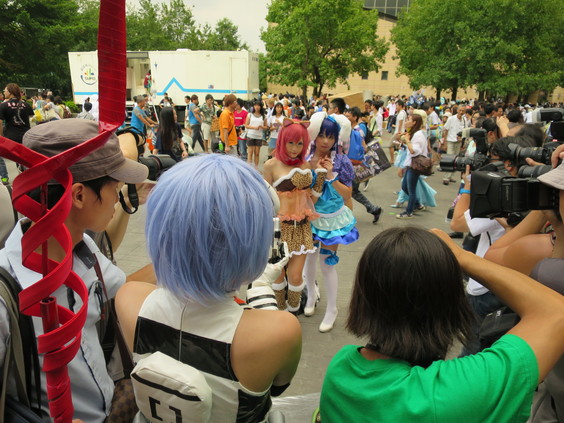 ▲Outside the CWT event hall was all about the cosplayers. If they weren't one of the cosplayers, they were taking photos of them. The atmosphere was the very essence of freedom.