#10 The first lolita beauty salon has opened in China!(1/11)

I was invited to the opening ceremony as a special guest!
Happy New Year! Thank you for staying tuned! Last year I got to go abroad a lot! I hope that this year I can meet lolitas from all over the world again! I'm really looking forward to it!
Towards the end of last year SHULAMITE, the first beauty salon specializing in lolita fashion, opened in Shanghai, China, and I was invited to attend the opening ceremony and ocha-kai (tea party) as a special guest! I often travel abroad for anime events and tea parties, but being the special guest at the opening of a beauty salon for the first time was particularly exciting!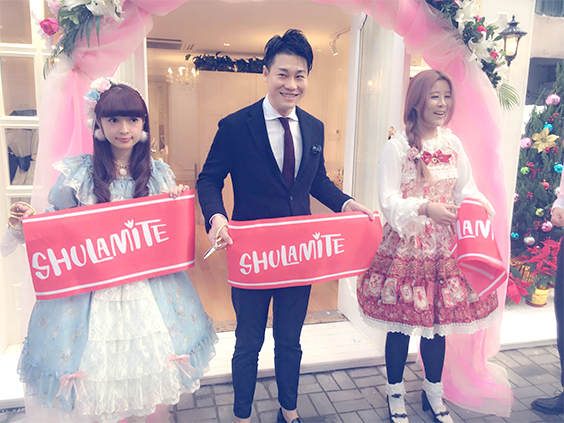 Inside is filled with fancy, antique-looking furniture that looks like it's from the time of Marie Antoinette. And there is also a swinging bench by the entrance. It's all so kawaii! It's the perfect match for lolita fashion! People who love lolita fashion are bound to have an interest in beauty, and going to the salon made me realize how great it is to have somewhere that caters for these kinds of concerns!
There are a lot of lolitas who wear wigs. I also sometimes wear wigs as they are a great item if you want to quickly change your image! But if you wear a wig all the time your head can end up hurting, and it can also be difficult when it gets hot in the summer! Of course it's great if you can keep your own hair healthy and style it yourself, it's sure to get other people's attention! While I was there I also got my hair done! They put in fishtail braids and ribbons, it was such a kawaii style, I really learnt a lot!
I would definitely recommend going there to get your hair styled before a tea party! There are so many lolita fashion lovers in China, and if beauty salons like this open up, even more people will be able to enjoy the fashion!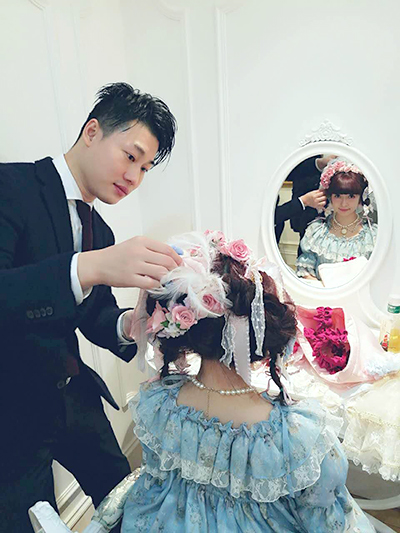 I'll definitely be keeping an eye out for salons in Shanghai that specialize in lolita fashion in the future! As December is the season for Chinese mitten crabs, we were able to eat loads! I just love yum cha and Chinese food! There are so many delicious Chinese dishes to choose from; every time I visit I absolutely adore what I try!
Sorry to digress, but at the end of last year, I also went to the Prime Minister's official residence for the first time! I was given the chance to deliver a talk at an event on Japanese culture, held by "UZU no Gakko (The School of UZU)," the head of which is Akie Abe. There was then a party for those involved, which I was able to attend. Having seen it on TV, I took the chance to take photographs, including a picture of where the ministers usually line-up! And I got the proper permission to take the photos, so there's no need to worry.
I will do my best to continue working hard to promote activities that spread lolita fashion, and Japanese culture across the world!
Misako Aoki
PROFILE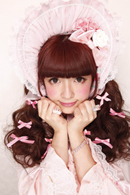 Misako Aoki
Lolita model, nurse, and President of the Japan Lolita Association

Models for KERA and the GOTHIC & LOLITA BIBLE while also working as a nurse. Was appointed as a Kawaii Ambassador (Lolita Fashion Representative) by the Ministry of Foreign Affairs in 2009. Has visited and attended events in over 30 cities across 20 countries and regions. Now has countless overseas fans.

Involved in setting up the Japan Lolita Association, has released "Lolita Fashion Book," has also worked in the development and promotion of new products. Contributes to activities that promote Lolita Fashion.

Misako Aoki official blog: http://lineblog.me/aokimisako/
Misako Aoki official website: http://www.misakoaoki.com/
Related Articles

This comment section is for readers to leave opinions and comments. Inappropriate comments may be deleted, so please remember to be respectful. Thank you!