[Culture Watch] Flash Report!! SUNSET LIVE 2012 - Day Two(1/30)

Day 2 at Sunset Live and it's really starting to heat up!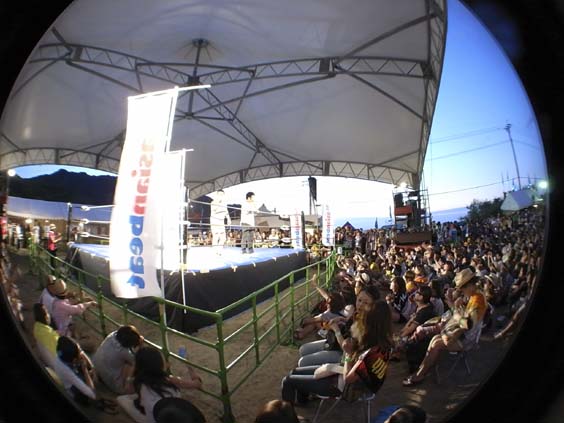 SUNSET LIVE 2012 [Day Two] Photo Gallery HERE
Continuing on from the report on the first day, here's all the action from the second day of the event. (Read all about day 1
HERE
).
The second day of this three day music extravaganza featured a whole range of top class acts such as the reggae stylings of FIRE BALL and PUSHIM, dance beats from DJ Dienoji and FPM and some surf rock from Donovon Frankenreiter. HIGURASHI RECORDS INC. the winners of "GO! GO! SUNSET PLAYERS!!" were also there to perform. On RING STAGE they held the "Asianbeat presents laughter LIVE" which included a performance by
Anmitsu Hime
. On PALM STAGE, PUSHIM brought the crowd together with their soulful performace, and finished with a fire works display signaling the close of day 2. It was a HOT day to say the least!! (Editorial Dep't. - SUNSET LIVE YASUNAGA)
⇒SUNSET LIVE 2012 [Second day]Photo Gallery HERE