[Culture Watch] Flash Report!! SUNSET LIVE 2012 - Day Three(1/34)

It really has been an event overflowing with love and peace.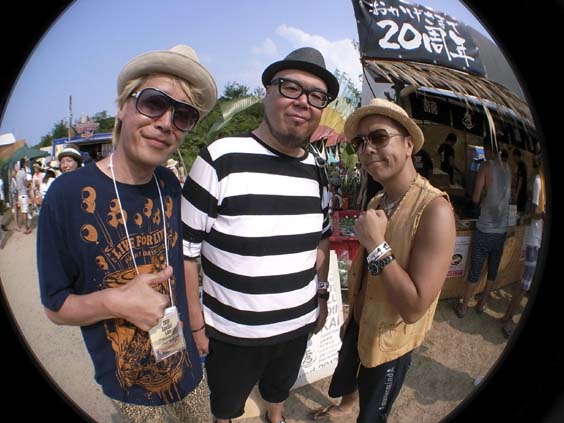 SUNSET LIVE 2012 [Day Three] Photo Gallery HERE
The past three days have gone by so quickly – I'm already posting my final report! (Report from the first day
HERE
/ Report from the second day
HERE
).
Being the final day of the event I intended on showing up early raring to go; however, after two full days of covering the event I found myself slightly sluggish come day three and didn't end up making it in until after 2pm. After arriving at the event and throwing out a few "whazzup's" to the friends I crossed paths with in the short distance from the entrance gate to the stage, I first decided to check out MOUTAIN MOCHA KILIMANJARO playing on Beach Stage and then The TRAVELLERS with NAOYUKI on Palm Stage. By this point it began to sink in that it was past lunch time and I still hadn't eaten anything. The keema curry I had yesterday left such an impression on me that I decided to have it again today – only this time, topped with an egg! (It was amazing.)
After a feed I backtracked to Beach Stage to watch Kinabara Chieko & Band of Gypsies. Next up was RHYMESTER – their second year in a row performing at SUNSET LIVE – and they really rocked the crowd as only they can. Daniel Powter was scheduled to perform next and this seemed to be the act that everyone was hanging out to see. Making the decision sit this one out seemed to be the wrong choice to make as the reports from those in the audience were all positive. Feeling down after missing out on a good performance I decided to stop by and see cro-magnon, have a bit of a dance and then it was off to watch Crazy Ken Band.
This was fourth time attending SUNSET LIVE but the thing that seemed to stand out the most this year was all the parents with children. The festival is now in its 20th year and I guess all the young people who first started going all those years ago, grew up and became parents and now they want to pass the joy of SUNSET LIVE onto their children. The festival's history becomes the people's history. It doesn't matter if the bands are famous or not, or whether the songs are well known or not; the greatest thing about this festival is being able to dance and have fun and enjoy the musical atmosphere in such a prime location. I've been to festivals of various genre in various countries throughout the world, but SUNSET LIVE has a certain "comfortable, handmade feeling" about it as well as a unique sense of freedom that you won't find at festivals in the big cities. It's exactly as the motto says: "Love & Unity."
Once more I'm reminded of how great SUNSET LIVE is and as I finish off my report I find myself looking forward to the festival next year already. We were blessed with three days of decent weather and although I'm fairly beat after three days of reporting, it really was a lot fun. Thank you, SUNSET LIVE! See you next year!
Editorial Dep't. – SUNSET Yasunaga
SUNSET LIVE 2012 [Day Three] Photo Gallery HERE
PRESENTS
All the info. on asianbeat's present campaign!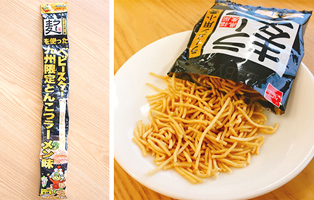 * Win a packet of "Ramugi Baby-Star (Kyushu limited edition tonkotsu ramen flavor)"!
[Details] Click
HERE
!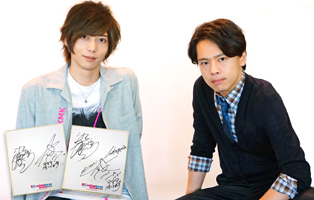 *Win a card signed by Akinori Nakagawa & Toshiyuki Someya!
[Details] Click
HERE
!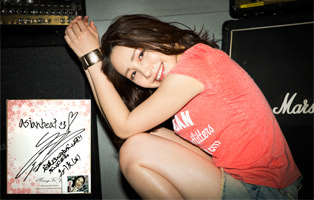 * Win a card and a cheki (photo) autographed by You Kikkawa!
[Details] Click
HERE
!