SUNSET LIVE 2016 Instant Updates! Report from Day 1(1/54)

The typhoon that had people worried proved not to be a concern and the first day finished safely without any problems!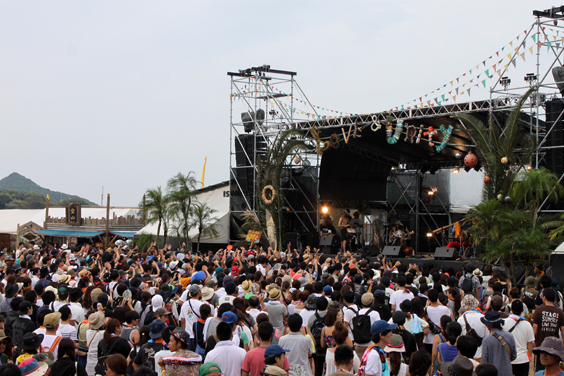 >> Day 1 Photo report, starts here!
Click the image and it will automatically go to the next.
The massive outdoor music festival "SUNSET LIVE" has a proud tradition and is said to signal that summer is coming to a close. This year it returned to Fukuoka for the 24th time! In recent years it has featured on television to such an extent that it has almost become synonymous with the words "summer festival." With the number of these kinds of domestic events increasing year-on-year, it is said that there are now twice as many festivals as there were 10 years ago. SUNSET LIVE has not changed its conviction or what it stands for since it started 24 years ago, and as an established festival that is a firm fixture on the Fukuoka calendar, the love there is for it from people outside of the prefecture is proof of this fact. Once again, the editorial department went along to report on everything that went down at this year's "SUNSET LIVE."
With heavy rain falling the previous day, and typhoon No.12 fast approaching there had been a few concerns about holding the event, but despite the apprehension the first day got underway safely without any problems. The event is usually a 3 day affair, but this year was held across 2 days (Saturday and Sunday) and perhaps because of this it felt like there were more people than usual in attendance on the opening day.
The centrally located Palm Stage really gave fans something to get excited about, with live performances from the likes of DAOKO, DJ DAINOJI, and Rample Note. Over at the Ring Stage there was a big crowd checking out the "Sengoku MC BATTLE!" The audience was treated to the lyrical skill of rappers such as DOTAMA and ACE, who have appeared on the television show "Freestyle Dungeon." For those witnessing a live freestyle battle for the first time this was something super impressive; the venue as a whole was in total awe!
As the sun began to set Speech, the front man of the legendary Atlanta hip-hop group Arrested Development, took to the Palm Stage to treat fans to an incredible set. In keeping with the theme of SUNSET LIVE, which is "LOVE & UNITY," you could really feel that the whole venue was engulfed in PEACEFUL vibes. Hearing the crowd sing along to Speech's much-loved track Spiritual People was enough to make the hairs on the back of your neck stand on end!
It goes without saying that one of the massive draws of SUNSET LIVE is all the fun there is to be had away from the music stages. Flanked by beautiful mountains and the sea, the venue is located amidst fantastic natural surroundings. And as might be expected, when dusk arrived, there was lots of people uploading photos of the sun almost submerging into the sea onto their Instagram accounts. There was festival food (the delicious BEAR Curry and the fantastic Hide-chan Ramen are staples that you can find every year) on offer. Also on display was a kind of festival fashion that was really in keeping with the beach location of the event. One of the really charming qualities of SUNSET LIVE is that people can enjoy and experience the festival in their own way. The youthful crowd who were in attendance were constantly posting all the latest news from the event by updating their Instagram and Facebook accounts. Those real-time posts will already be online, so for those of you who can't wait and want a feel of wheat went down at the festival right away, be sure to find and tag someone who was there on SNS (lol)!
A decision about the next day was dependent on the weather. They were going to announce on Sunday morning whether or not the event would still be on, but based on the first day it seemed likely that it would! Nonetheless, everyone was praying for the weather not to get in the way and for no hiccups on the second day. Just in case, everyone had to at least prepare by bringing a raincoat and a change of clothes!
Related Articles

PRESENTS
All the info. on asianbeat's present campaign!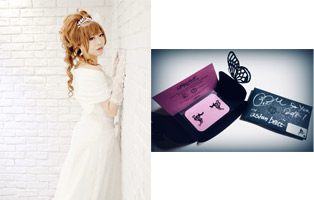 * Win paper eyelashes! The package is signed by Milktee-nu Tiara!
[Details] Click
HERE
!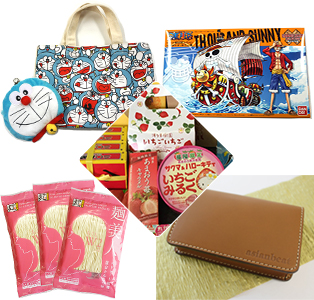 * Reader Survey: We're giving away great prizes to SIX lucky people!
[Details] Click
HERE
!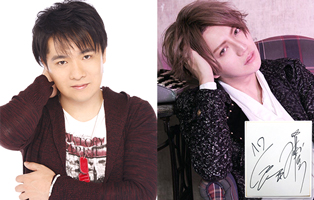 * Win a card signed by Takahiro Mizushima & A9 Shou!
[Details] Click
HERE
!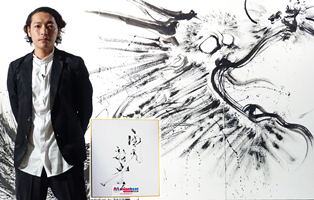 * Win a card signed by sumi-e artist Yu-ki Nishimoto!
[Details] Click
HERE
!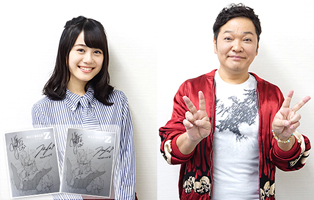 * Win a "Theatrical Version: MAZINGER Z / INFINITY" press sheet signed by Kappei Yamaguchi and Miku Ito!
[Details] Click
HERE
!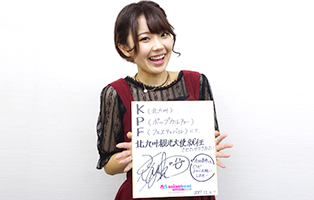 * Win a card signed by Yuuki Takada!
[Details] Click
HERE
!