Fukuoka Gourmet Ramen Guide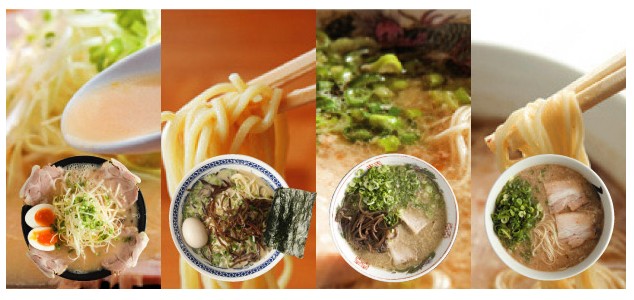 Fukuoka Gourmet Guide
Japanese Cuisine – Founded on B Grade Menu
Price is B Grade, Taste is A Grade – Digging into Fukuoka Ramen

Curry, yakitori, ramen, motsuyaki, yakisoba, okonomiyaki, takoyaki, udon… all cheap and delicious Grade-B dishes. Of course they are part of the everyday dinner table, and they are popular "Grade-B Gourmet" in regional Japan, bringing business into the community. And when it comes to Fukuoka, ramen is the king of the menu. Let's slurp up what Fukuoka has to offer.

Ramen has its origins in Chinese noodle soup, and it developed its own unique culture in Japan. It first took its present form in 1926, and in the sixties to seventies each region developed their own unique food culture. Toward the end of the eighties, each region had its own special soup, and ramen began to boom. Hokkaido was famous for its miso flavoured ramen, while Kitakata is renowned for its flat, curly noodles. Fukuoka has plenty to offer: the whitish pork broth soup gives Hakata ramen its distinct taste, the thin noodles of Nagahama ramen and the rich thick soup of Kurume ramen with its unique aroma. All have made Fukuoka famous throughout Japan as a treasure trove of ramen. Now let's look at what they serve at four of the most popular ramen shops in Fukuoka.
Full of pork flavour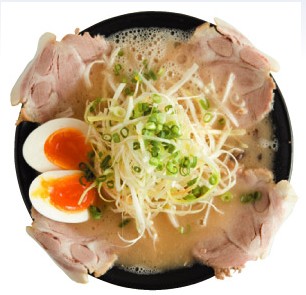 Hakata Ikkosha is a ramen shop which carefully selects its ingredients – especially local produce pork bones, pork, wheat and soy sauce. It doesn't have the strong smell of pork bones. It strikes a combination with the thin, flat cut noodles and is garnished and topped with extremely tender chashu pork and seasoned boiled egg.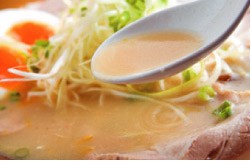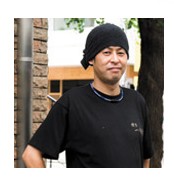 ramenAjitama Negi Chashu Ramen ¥1,050
"Enjoy handmade ramen noodles in rich, creamy soup with good aftertaste!"
Hakata Ikkosha Daimyo
Phone: +81-92-732-5536
1-4-22 Daimyo Chuo-ku Fukuoka City
http://www.ikkousha.com
The New Ramen Generation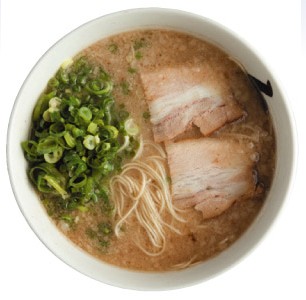 A popular restaurant that boasts a thick soup stewed for over twenty hours. The tasty pork is concentrated into the soup and with the thin homemade noodles just slides down the throat. If you like a rich soup this is the place to go for the quintessential Hakata ramen.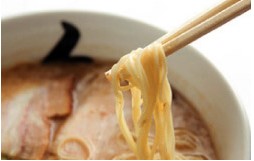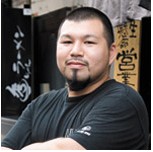 ramenRamen ¥650
"The gas flame brings out the flavour of the pork in the soup. No chemical additives."
Hide-chan Ramen
Phone: +81-92-734-4436
2-13-11 Kego Chuo-ku Fukuoka City
http://www.ra-hide.com
The Kyushu Ramen Remix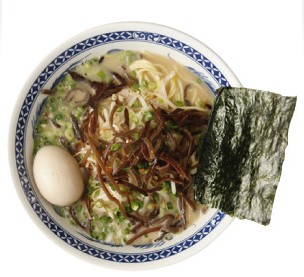 This restaurant got the top vote in the "Kyushu ramen general election". The quality pork soup is stewed for three days. The ramen in the photo has Kumamoto's Mayu (garlic oil) and age-ninniku (fried garlic), Kagoshima's kogashi negi (fried leek), and Nagasaki champon style vegetables. Something to savour.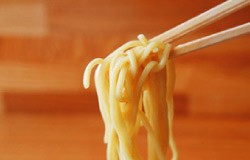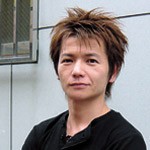 ramenKyushu Otoko-Aji Shiro Ramen ¥700
"A choice from medium to thin special noodles – caters to all tastes."
Kyushu Atoaji Ramen Shiro
Phone: +81-92-511-1717
1-25-7 Ohashi Minami-ku Fukuoka City
When you need a lift!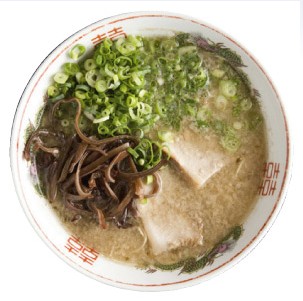 Hakata Daruma is a typical rich Fukuoka ramen. Its soup has been known throughout the industry since it was established forty years ago. The oil film on the top stops steam coming off the bowl. When you are in the mood for something filling this is the place to go. Their one and only homemade noodles are a perfect match for the soup.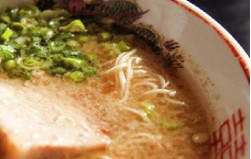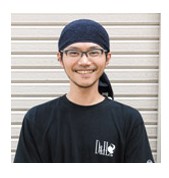 Ramen ¥650
"No pork is wasted – bones and fat all used – for a pure pork soup."
Hakata Daruma
Phone: +81-92-761-1958
1-8-26 Watanabe Dori Chuo-ku Fukuoka City
http://www.ra-hide.com
PRESENTS
All the info. on asianbeat's present campaign!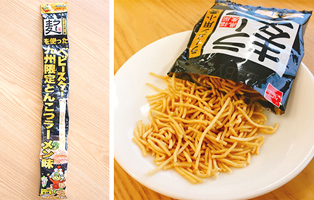 * Win a packet of "Ramugi Baby-Star (Kyushu limited edition tonkotsu ramen flavor)"!
[Details] Click
HERE
!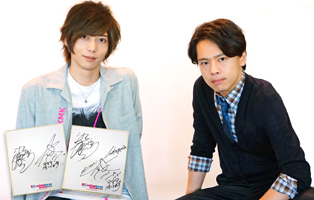 *Win a card signed by Akinori Nakagawa & Toshiyuki Someya!
[Details] Click
HERE
!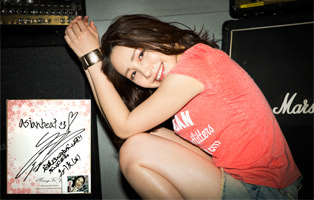 * Win a card and a cheki (photo) autographed by You Kikkawa!
[Details] Click
HERE
!