Kokin-chan (小金ちゃん)

Located on a Tenjin street corner for 50 years, this famous yatai is known as the pioneer of "yaki-ramen!"
Located on the corner of Showa Dori in Tenjin, "Kokin-chan" is an extremely popular yatai (food stall) that has not changed location for half a century! One of their most famous dishes is "yaki (fried)-ramen." In recent years, it has become an item often featured on Fukuoka yatai menus, but it was "Kokin-chan" who helped start this trend. Many people visit from outside the prefecture in search of the original "yaki-ramen" taste, which was created by the founders of the stall, who fried together a mixture of ingredients on top of an iron plate.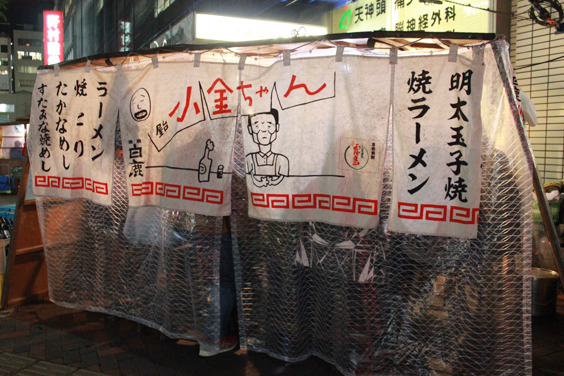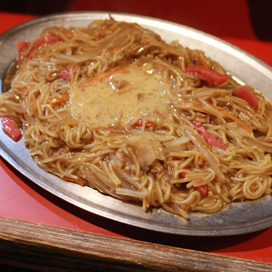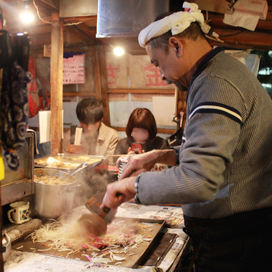 Created not long after its opening in 1968, Kokin-chan created their famous "yaki-ramen" dish by making use of the soup and noodles that were often leftover during the hot summer months. First of all vegetables and ramen noodles are fried on top of an iron plate. The ingredients are then coated in light-flavored tonkotsu (pork bone) soup and a homemade secret recipe sauce. The dish is completed by pouring piping hot "doteyaki" (a famous dish that is made by boiling beef tendon in miso) sauce on top of noodles. Developing a great aroma from the grill, the salty-sweet sauce combines incredibly well with the umami flavor from the tonkotsu soup, to create a rich, yet smooth and mild taste. If you are a fan of mustard, adding a few drops to the final dish can also help draw out added flavors and taste sensations.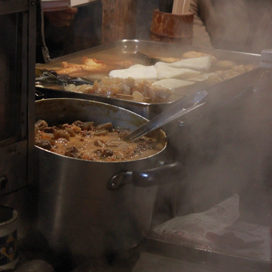 Other than their fabulous ramen dishes, other items on the menu that prove very popular with diners include Hakata specialties, such as mentai-tamagoyaki (pollack roe served with a Japanese-style rolled omelette), yakitori (grilled skewers), as well doteyaki, and oden. English language menus are available for customers who do not speak Japanese, making this yatai a great option for tourists visiting from abroad.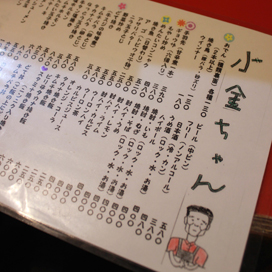 Menu
Yaki-ramen... 700 yen
Ramen... 550 yen
Mentai-tamagoyaki... 680 yen
Yakitori: Butabara (pork belly skewer), sunazuri (chicken gizzard skewer)… 130 yen
Doteyaki… 580 yen
Oden... 130 yen each
Diners will be able to find countless other dishes on the menu, as well as "yaki-ramen" "ramen" that can be purchased as a souvenir and prepared at home.
小金ちゃん Kokin-chan
Address: 2 Tenjin, Chuo-ku, Fukuoka-shi, Fukuoka-ken
*In front of Hotel Monterey La Soeur Fukuoka on Showa Dori
TEL: 090-3072-4304
Number of seats (capacity): 12
Opening hours: Monday-Wednesday: 18:30-01:00 (last order) / Friday-Saturday: 18:30-01:30 (last order)
Closed: Thursdays and Sunday
*All information correct as of January 2017.

Related Articles



PRESENTS
All the info. on asianbeat's present campaign!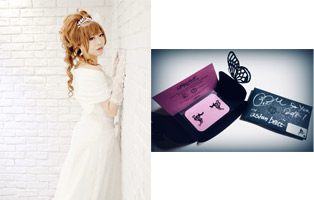 * Win paper eyelashes! The package is signed by Milktee-nu Tiara!
[Details] Click
HERE
!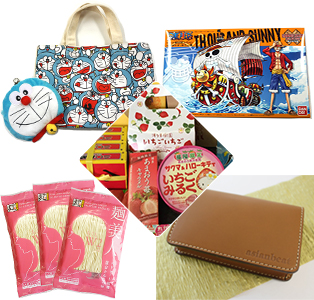 * Reader Survey: We're giving away great prizes to SIX lucky people!
[Details] Click
HERE
!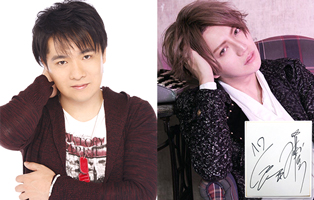 * Win a card signed by Takahiro Mizushima & A9 Shou!
[Details] Click
HERE
!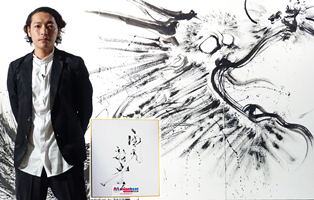 * Win a card signed by sumi-e artist Yu-ki Nishimoto!
[Details] Click
HERE
!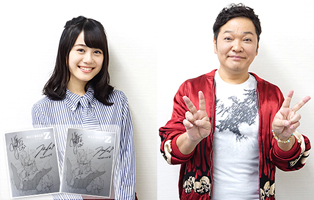 * Win a "Theatrical Version: MAZINGER Z / INFINITY" press sheet signed by Kappei Yamaguchi and Miku Ito!
[Details] Click
HERE
!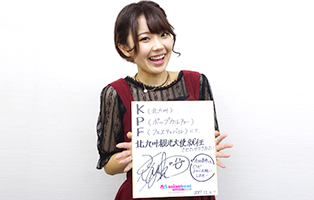 * Win a card signed by Yuuki Takada!
[Details] Click
HERE
!