World EVA News

Even though it has been more than fifteen years since Evangelion was first broadcast in 1995, it is still extremely popular. This popularity is not just in Japan, but is just as popular overseas, and some may even say even more popular. One of the reasons for its popularity is the unique " Japanese view of the world", but do the overseas fans really understand this view of the world? Just assuming that they don't, what is it that attracts them? We caught up with Shigeno Makoto, the editor of the Thai cosplay magazine "COSMODE THAILAND", and asked him about the popularity of Evangelion overseas.
First Evangelion Encounter
Since Evangelion was first broadcast in Japan in 1995, it was taken up by the general media not as just any old anime, but as a social phenomenon, and soon gained a high reputation both at home and abroad. At that time I was an anime fan, but I'm not very interested in the robot genre (Gundam, Macross etc.), so I wasn't all that keen on watching it.

However, a few years after I had moved to Bangkok, and when I had all but forgotten about Evangelion, a friend recommended it to me, and I reluctantly watched it. Fifteen years after it was first broadcast I became hooked. Watching it I realized that so many Japanese anime and manga have paid Evangelion respect, and the strong influence it has had on the many parodies born from this respect. In a way I think you can say that Evangelion is the starting point for the Japanese anime and manga of today.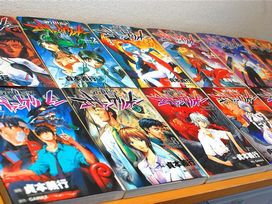 ●Evangelion broadcast in 1995
Evangelion's popularity in Thailand
Evangelion is cool and stylish and features Japan's unique and complex yet delicate view of the world. This kind of storyline would gain high acclaim in Europe, but I was not sure if the happy, easygoing Thais would be able to understand the attraction. But the reality is that shops that carry anime goods are full of Evangelion goods, posters and figurines that even give Gundam a run for its money. With the launch of the cosplay magazine "COSMODE THILAND", I frequently visit cosplay events and not only do I see "Asuka", "Ayanami", "Shinji" and "Kaoru" in cosplay, but I also see Angel cosplayers too. Thinking that Thais would not understand Evangelion was a big mistake on my part.
Today, the word "Otaku" has become a universally accepted word, and is gradually crossing cultural and language borders to become synchronized with psyche. Actually young Thai otaku appreciate storylines, which are even difficult for Japanese with an equal level of understanding. Of course they can completely comprehend the beauty of the individual characters (eg. Asuka's tsundere etc.).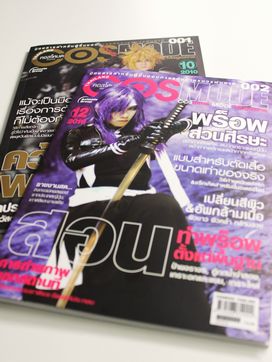 ●October edition of COSMODE THAILAND
Last year "EVANGELION:2.0 YOU CAN (NOT) ADVANCE" was released in Thailand (Japanese, Thai subtitles). On the day of its release an "Evangelion Only Cosplay Event " was held at the cinema square, and hundreds of cosplayers and Evangelion fans gathered, showing how popular it is. Most were cute Thai girls wearing the highest quality plug suits. Many watching the movie were repeaters and it recorded a long run of one month, very rare for an anime in Bangkok. Many screamed when their favorite character or scene appeared.

Evangelion gaining international support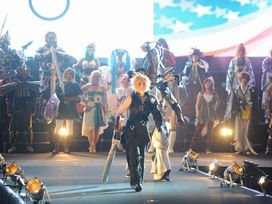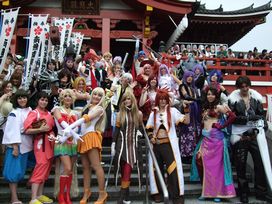 Every year since 2005 I have visited Nagoya to report on the "World Cosplay Summit". This is an international festival with cosplayers and Otaku from over ten countries get together. Before the event commences staff and participants have an Anisong karaoke party. At this party someone always sings the Evangelion theme song "A Cruel Angel's Thesis". Of course everyone joins in and enjoys singing it in Japanese a lot. Recently in South East Asian countries regular anime events are being held. I don't think you will find an otaku who doesn't know "Evangelion". The "EVANGELION:2.0 YOU CAN (NOT) ADVANCE" new character, "Mari, Illustrious, Makinami", is especially popular, not only in Asia but you are sure to see her at cosplay events throughout the world. "Twin Tails, Glasses and Seifuku" are must-have moe items for EVA fans throughout the world.

(COSMODE THAILAND Editor Shigeno Makoto)
EVA BIG WITH THAI COSPLAYERS

COSMODE THAILAND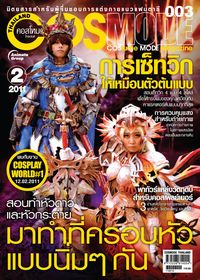 Thai's first costume specialty magazine by major Thai publisher Animate Group. Features snapshots and reports from events throughout Thailand, as well as Japanese cosplay news, instructions for making costumes and accessories and makeup advice.
[Date of issue]
The 10th of every second month
[Circulation]
10,000
COSMODE THAILAND official WEB
http://cosmodethailand.com/
COSMODE official WEB
http://www.cosmode.net/top.php
PRESENTS
All the info. on asianbeat's present campaign!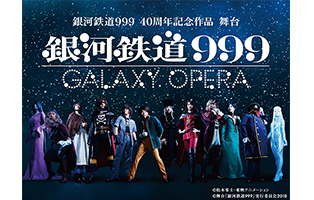 * Win 2 pairs of tickets to the play "Ginga Tetsudo 999" -GALAXY OPERA- Kitakyushu Performance!
[Details] Click
HERE
!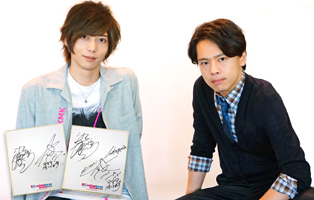 *Win a card signed by Akinori Nakagawa & Toshiyuki Someya!
[Details] Click
HERE
!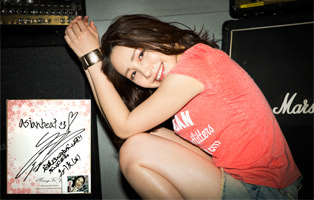 * Win a card and a cheki (photo) autographed by You Kikkawa!
[Details] Click
HERE
!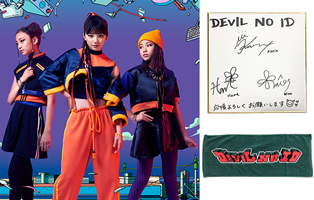 * Win a card or a towel autographed by DEVIL NO ID
[Details] Click
HERE
!