#71 Takahashi Ai Performs at "Central World" Shopping Plaza in Bangkok
Ever since she graduated from Morning Musume, whenever Takahashi Ai and I get together now, we always seem to talk about overseas.

We talk about what she saw or felt when she was performing with Morning Musume overseas, what I've seen in my work in cultural diplomacy overseas, how much Takahashi Ai's fans just long to see her perform live one day. In the meantime, the 9th, 10th and 11th generation members are now taking Morning Musume to new heights, and for the first time in 11 years, ranking in at number one on the music charts for three consecutive songs in a row. And the energy of this current Morning Musume outfit only looks like it's going to intensify. The period when Takahashi Ai was leader of the group is referred to as the "platinum era."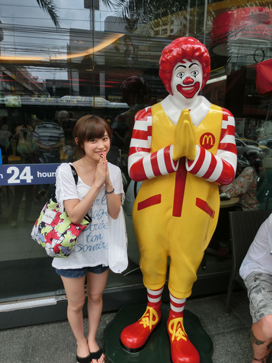 What's most interesting whenever I talk to overseas fans about Morning Musume, though, is that they almost all say that it's because of the "platinum era" that Morning Musume is where they are today. My first encounter with the group was at their Paris concert in July 2010. Looking back now, it was around this time that the platinum era members were really at the top of their game.

But young fans living overseas have been following the progress of Morning Musume and watching them improve and grow, long before me. Compared to the rest of the world, it took me way too long to catch on.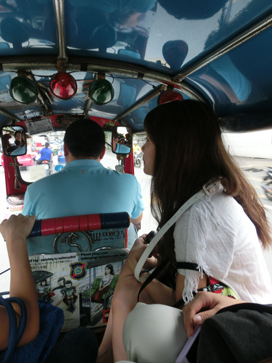 A bit of tuk-tuk sightseeing in our spare time.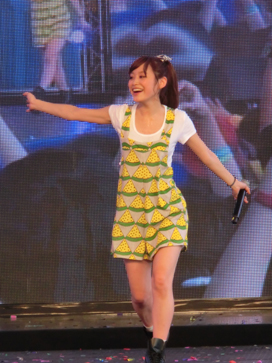 At the end of August to the beginning of September each year, the annual "Japan Festa" event is held in Bangkok. Each year, current and former members of various Hello! Project groups go to perform and it's quite a well-known event amongst the Thai fans.
"Who will perform this year?"
I was in Bangkok last year to cover a Morning Musume handshake event that was being held for all the fans in Thailand, and some of the young friends I made there during the event would ask me this at just about every opportunity. Recently, Bangkok is one of the places I've been frequenting quite regularly. I feel that it was fate that Takahashi Ai just happened to become one of the guests to perform at this year's Japan Festa.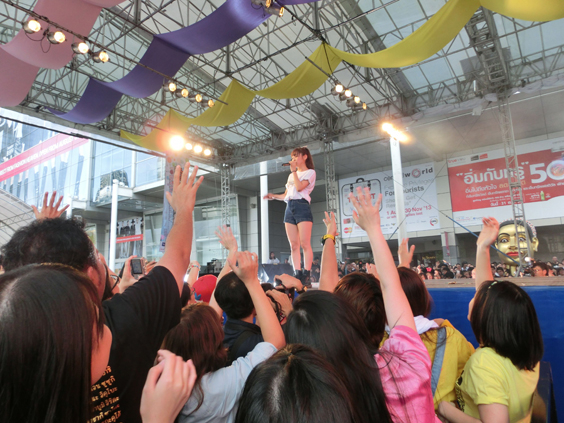 The concert at Japan Festa.
Japan Festa this year was held in central Bangkok, at a plaza in front of the mammoth shopping complex called "Central World." Takahashi Ai's performance started a little after 3pm. In front of the stage there was hardly any room to move, there were that many people.
"The concert was a blast!"
After the performance a meet-and-greet was held with Ai and around 100 lucky fans, and that was one thing she said to them. The concert went for about an hour and it was held outdoors in the early afternoon, but I don't think there would be many live performances like this where the artist and the audience are so close together. It was moving to see Ai and this Thai audience communicating with each other through song.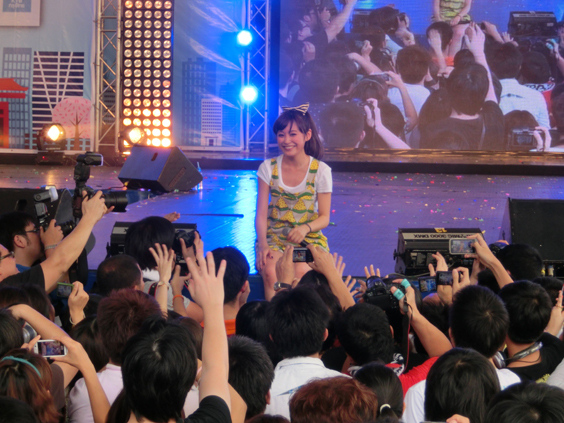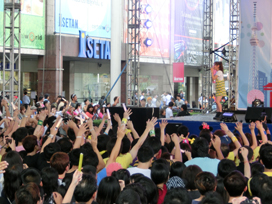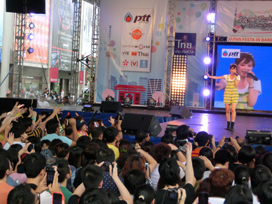 "I've always wanted to do a concert in Thailand but I just haven't had the opportunity until now. To be honest, when Morning Musume went to Bangkok to last year, I was a little jealous (lol)." There has been a similar increase in the trend in Japan lately as well, but a large percentage of the Hello! Project fans overseas are girls. It seems Takahashi Ai has also picked up on this as well.
"I was surprised how many of the fans who were waiting for me at the airport were girls."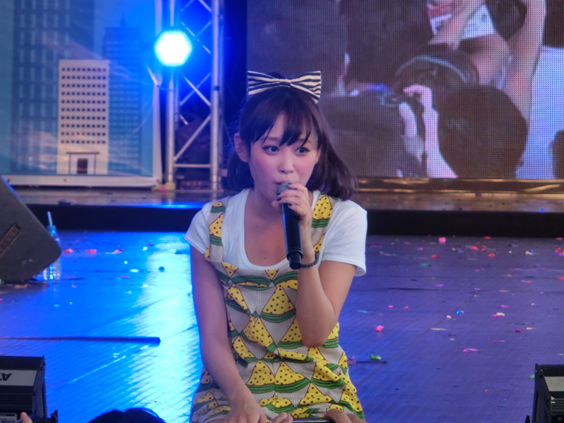 A lot of my Thai friends who are fans of Hello! Project are also girls. To them, Hello! Project idols like the members of Morning Musume are their ideal girls – they look up to them. Even on the rare occasion that I'm written about or my photo appears on one of these idol's blogs, the Thai fans are always the first to let me know. Fans overseas really look forward to reading their favorite idol's blogs. Idol blogs are an important doorway between Japan and the rest of the world.
"The concert in Thailand was a lot of fun, but right up until it started I was worried that nobody would turn up. So of all the people at the concert, the most surprised one there was probably me."
Before Takahashi Ai's concert, four cover-dance teams from Bangkok performed dances to Hello! Project group songs. Then again during Ai's performance! 

Next week I will be following up on my interview with Takahashi Ai in Bangkok on Morning Musume and the platinum era, and also more on Thailand's cover-dance teams.
A new article every Wednesday!
Next time: Interview with Takahashi Ai in Bangkok.
Related Articles to Takahashi Ai

Columnist: Sakurai Takamasa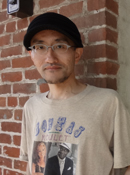 Contents Media Producer, author, journalist, managing director of Contents Street Inc. Chief Editor of iPhone magazine "Tokyo Kawaii Magazine" (ASCII Media Works), World Cosplay Summit Executive Advisor, Chief Researcher at Kodansha/Kodansha BC China Management Laboratory.
Cultural diplomat producing events in 103 cities in 24 countries. Books include "Galapagos-ka no susume"(Kodansha), "'Suteru' de shigoto wa umakuiku"(Diamond-sha), "Nihon wa anime de saiko suru
"(ASCII Shinsho), "Sekai no kawaii kakumei " (PHP Shinsho), and "Anime bunka gaiko "(Chikuma Shinsho). Writes regular columns in the weekly magazine "ASCII" and Yomiuri Shimbun.

●twitter http://twitter.com/sakuraitakamasa/