[J-Pop Culture Observations]#14 My First Visit to Mexico – Mexican Youth Love Japan!

#14 My First Visit to Mexico – Mexican Youth Love Japan!
The world is not far away. Of course I mean this in the mental not physical sense, but the thing that really renewed in me a sense of this was my first visit to Mexico in February 2011, when I filled a guest spot at EXPO-MANGA COMIC.

Besides me, the other guest at the event from Japan was Haruko Momoi. When I arrived at the venue Momoi's autograph signing session was underway but the atmosphere was already electrifying. It's not as though Momoi was giving a live performance, but her Mexican fans were singing along to one of Momoi's songs that was playing and it looked just like an 'otagei' performance. ('Otagei' refers to synchronized dancing and cheering gestures performed by otaku fans of Japanese idol singers.) When I asked for a photo they didn't hold back on the poses.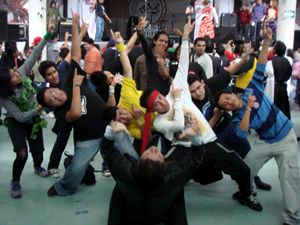 Fans breaking out into 'otagei' at Haruko Momoi's autograph session.
In the karaoke corner a crowd of people were getting carried away with anime songs and there were also quite a number of cosplayers.

At one of the sales booths a variety of goods and posters of my friends and visual-k rockers, Antic Café (Ancafe), were lined up available for purchase and it kind of felt like we were being watched by them.

Even though it was my first visit to Mexico, it didn't feel that way at all thanks to all the Ancafe fans (aka Cafekko). These Cafekko who found out about me through twitter or (Ancafe member) Teruki's blog made me feel most welcome. The day after I arrived in Mexico they showed me around the ruins of world heritage site, Teotihuacan, and also came to support me at each of the talks I gave at the various locations around Mexico, including the one at EXPO-MANGA COMIC.

If someone was to ask me what my most important tool in my cultural diplomacy activities is, I would have to answer, Twitter. It's only a maximum 140 character message (and more difficult to relay information in this word limit in English than it is in Japanese) – or perhaps it's because there is this 140 character limit – we're easily able to cross cultural borders and connect with the world.

Recently, it seems that more and more mutual followers of mine are using my Twitter page as a medium for becoming friends themselves.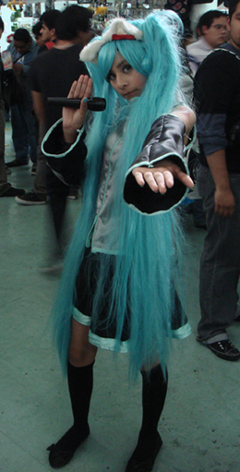 There were cosplayer's aplenty at Mexico's EXPO-MANGA COMIC.
I have faith that a bright future can be established through connections like this, and with this is mind I will carry on with my cultural diplomacy tomorrow, as always.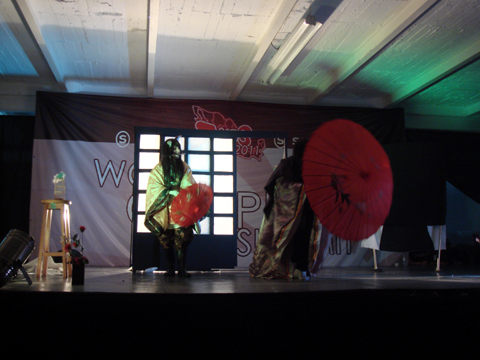 They also held Mexican preliminary round for Japan's World Cosplay Summit, to be held in August. I got to be one of the judges.
Out Every Wednesday!
Next time: A bit hit in Mexico! – my interview with idol group, C-ute!
Sakurai Takamasa - at the forefront of bringing Japan's kawaii culture to the world.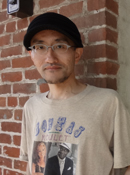 Contents Media Producer, author, journalist, managing director of Contents Street Inc. Chief Editor of iPhone magazine "Tokyo Kawaii Magazine" (ASCII Media Works), World Cosplay Summit Executive Advisor, Chief Researcher at Kodansha/Kodansha BC China Management Laboratory.
Cultural diplomat producing events in over 100 cities in 23 countries (as of July 1st, 2012). Books include "Galapagos-ka no susume" (Kodansha), "'Suteru' de shigoto wa umakuiku" (Diamond-sha), "Nihon wa anime de saiko suru
" (ASCII Shinsho), "Sekai no kawaii kakumei " (PHP Shinsho), and "Anime bunka gaiko " (Chikuma Shinsho). Writes regular columns in the weekly magazine "ASCII" and Yomiuri Shimbun.

●twitter http://twitter.com/sakuraitakamasa/

PRESENTS
All the info. on asianbeat's present campaign!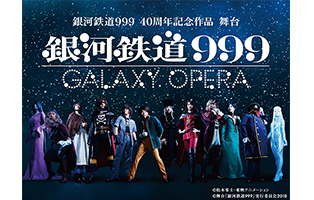 * Win 2 pairs of tickets to the play "Ginga Tetsudo 999" -GALAXY OPERA- Kitakyushu Performance!
[Details] Click
HERE
!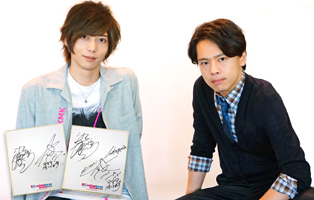 *Win a card signed by Akinori Nakagawa & Toshiyuki Someya!
[Details] Click
HERE
!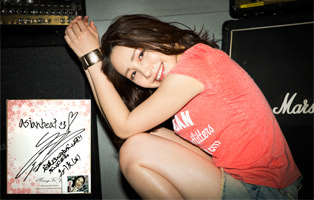 * Win a card and a cheki (photo) autographed by You Kikkawa!
[Details] Click
HERE
!