Happy New Year, everyone!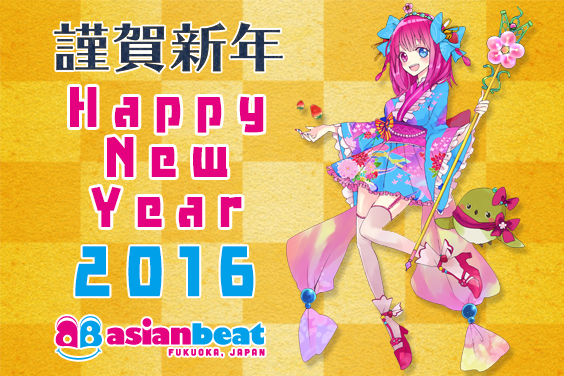 Happy New Year! We hope that everyone was able to see in the new year in high spirits!

Last year on 30th September, thanks to the support of our readers from all over the world, asianbeat celebrated its 10 year anniversary! This year being an important milestone in our history, and in order to share the appeal of Fukuoka prefecture, as well as information about Japanese and Fukuoka pop-culture, in June the asianbeat website was reconstructed, then in September the website started operating in 8 different languages with the launch of the Indonesian version of the site.

In order to bring you all the latest pop culture news and information, the editorial department has gone to every effort to cover all kinds of events from both inside and outside of Japan, as well reports on top artists. We've also started new features, including "Misako Aoki's" Kawaii Revolution,"" in which the charismatic Lolita Misako Aoki serves as our guest interviewer, "A Romantic Fukuoka Date with Xiao Xiao Bai" with popular Chinese cosplayer Xiao Xiao Bai, as well as "That's why I always love you Fukuoka," a series brought to you by the popular editor-in-chief of the Thai monthly magazine "a day." In addition, we have brought back and renewed "This is Fukuoka -Season2-," which introduces Fukuoka from the perspectives of international students, as well as "Fukuoka Otaku Map -ver.痛(two)-." We have really made a commitment to show all that Fukuoka has to offer from various different viewpoints.

Aiming to be more than just a website, whilst also conveying the charm and appeal of Fukuoka Prefecture, we have actively participated in events, both inside and outside of Japan, as a means of increasing our exchange activities. We've toured 4 different cities, Bangkok, Jeju Island (South Korea), Hanoi, as well as Jakarta, and in each location we were able to provide a place for the huge number of people who love Japan and Fukuoka to interact with each other. "Kawaii Ambassadors" are selected from across Asia as representatives for their respective countries and regions through an online vote hosted by the asianbeat website. Those who are chosen in the online contest appear at the "Fukuoka Asia Collection (FACo)" stage, carry out exchange, and serve as ambassadors to connect Fukuoka and Asia through the world of fashion. Over the last 10 years asianbeat has steadily grown and developed along with the youth of Asia. Since our establishment, asianbeat has held a firm desire for Fukuoka to become a hub that facilitates the exchange of Asian youth culture. This year too, we will continue to move forward maintaining this passion and bring you up-to-date pop-culture information!

We sincerely hope you continue your journey with us through 2016!

asianbeat Editorial Staff
Related Articles
PRESENTS
All the info. on asianbeat's present campaign!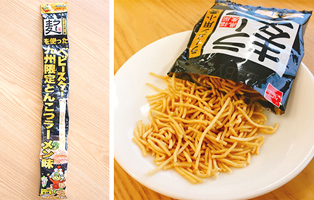 * Win a packet of "Ramugi Baby-Star (Kyushu limited edition tonkotsu ramen flavor)"!
[Details] Click
HERE
!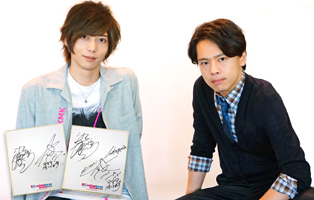 *Win a card signed by Akinori Nakagawa & Toshiyuki Someya!
[Details] Click
HERE
!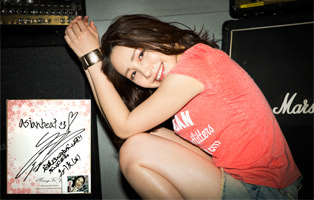 * Win a card and a cheki (photo) autographed by You Kikkawa!
[Details] Click
HERE
!