Fukuoka brands spreading throughout Asia! FACo in TAIPEI was back again!(1/6)

Spreading the charm and allure of Fukuoka brands at one of the largest fashion fairs in Taiwan!
"FACo (Fukuoka Asia Collection) in TAIPEI" was back again at the fashion fair "TAIPEI IN STYLE," which was held in Taiwan on Saturday 12th November 2016.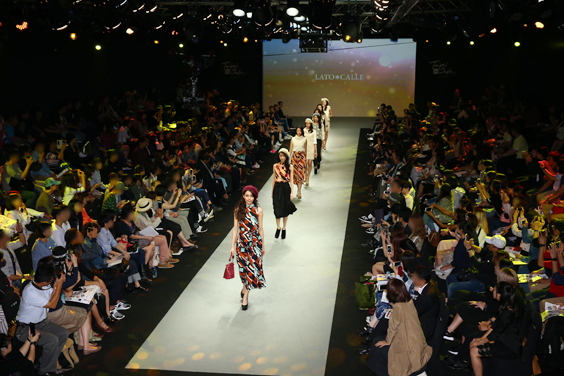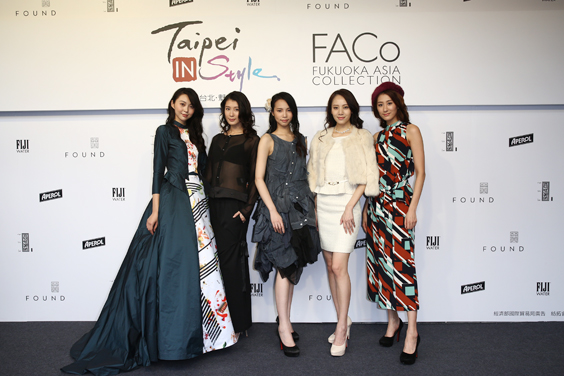 Having started in 2006 in order to try and connect Taiwan's fashion industry with the global market, "TAIPEI IN STYLE" is now one of Taiwan's largest fashion fairs. Since 2014 it has been held twice a year, in spring and summer, featuring all kinds of events, such as collections, trade shows and seminars. "TAIPEI IN STYLE" is gaining attention from overseas as a fair that is leading the way in the world of Taiwanese fashion.
On the "TAIPEI IN STYLE" stage, top Taiwanese models wore outfits from Fukuoka brands such as "salire," "LATO*CALLE," "Quantize," "Arnev" and "tayutau!"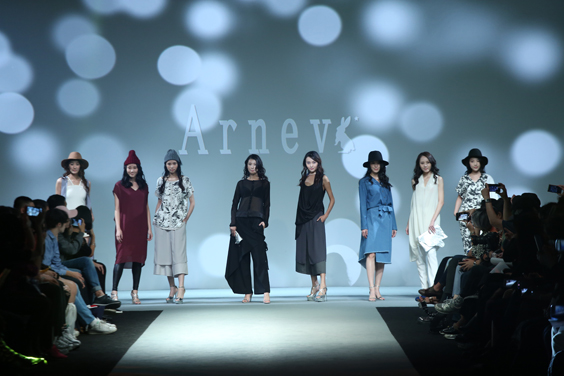 While that was taking place, there was also a POP-UP SHOP for Fukuoka brands inside the "Q-SQUARE" shopping mall, Taiwan. With all that was going on, it's fair to say that "FACo in TAIPEI" was even bigger and better than the year before!
Not just limited to Taiwan and Fukuoka, we hope to see the type of international exchange that takes place through fashion continue to spread throughout the entire world.
This year asianbeat will be collaborating once again with FACo to help spread Fukuoka fashion throughout Asia by searching for "asianbeat / FACo Kawaii Ambassadors" from Taiwan, China, Thailand and Vietnam. The 2 Kawaii Ambassadors selected from each place will appear at FACo on Saturday 18th March 2017! There will be more reports and news to come, so be sure to stay posted for updates! (Editorial Dept.: Nene)
FACo in TAIPEI
Date: Saturday 12th November 2016
Venue: 松山文創園区 (Songshan Cultural and Creative Park), Warehouse 4 (combined exhibition space)
(No.133, Guangfu South Road, Xinyi District, Taipei City, Taiwan)
Organized by: The Fukuoka-Asia Fashion Promotion Council
Exhibited brands: salire, LATO*CALLE, Quantize, Arnev, tayutau
Related Articles
PRESENTS
All the info. on asianbeat's present campaign!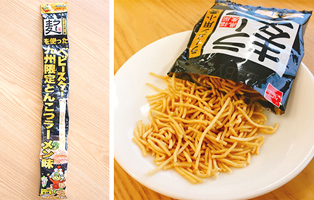 * Win a packet of "Ramugi Baby-Star (Kyushu limited edition tonkotsu ramen flavor)"!
[Details] Click
HERE
!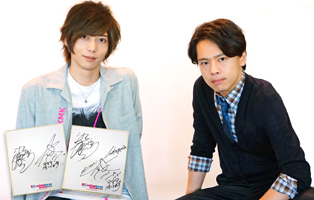 *Win a card signed by Akinori Nakagawa & Toshiyuki Someya!
[Details] Click
HERE
!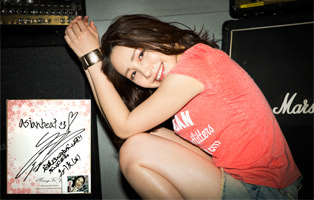 * Win a card and a cheki (photo) autographed by You Kikkawa!
[Details] Click
HERE
!