Canal City Hakata "La Festa" has re-opened! Sweets, Japanese products, character goods, and much more!(2/10)
Design Pocket (デザインポケット)|A first for Kyushu!
This is the first time that the Osaka-based shokuhin-sample (plastic food) specialist store has established a presence in Kyushu. Carefully created by skilled craftspeople, each product looks just like the real thing! These incredibly accurate creations have become popular with international tourists in recent years. Special 45-minute (approx.) workshops are held every day that give participants the chance to make classic Hakata dishes, such as tonkotsu (pork bone) ramen and strawberry mille-feuille. If you stop by the store make sure to check out the Hakata branch limited-edition item, "mentaiko"!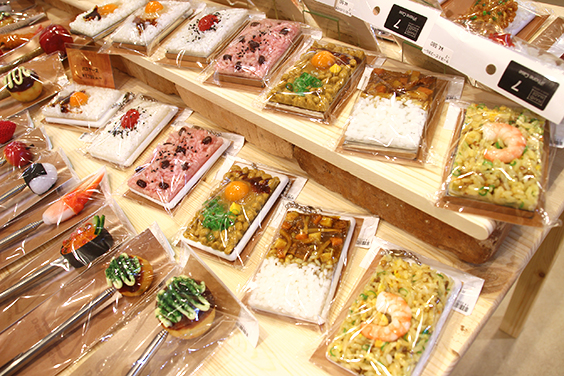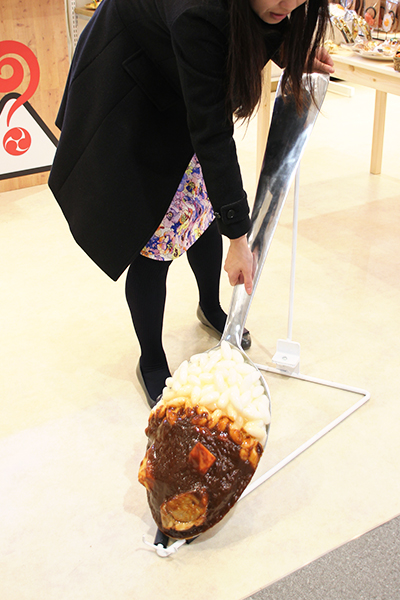 Check-out this replica huge spoon that has been made to look like its scooping up curry!
Shokuhin-Sample (Plastic Food) Workshop
During the private viewing, the staff conducted a training session! The kind of creations that can be made in the workshops include a "renge" spoon filled with Hakata ramen and a strawberry mille-feuille.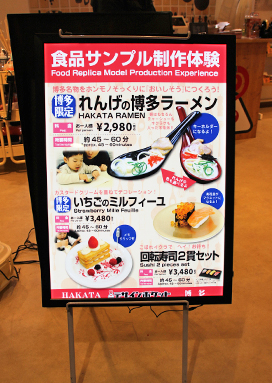 Click the image and it will automatically go to the next.
External Links