Canal City Hakata "La Festa" has re-opened! Sweets, Japanese products, character goods, and much more!(4/10)
HAKUYA (珀屋)|A Kyushu first!
The Japanese sweets store HAKUYA has opened several pop-ups throughout the country, but this is the first permanent joint that they have established! The store serves more than 10 types of large sweet dango dumplings. The mitarashi dango (skewered rice dumplings served in a sweet soy glaze​) are amongst their most popular items of confectionary. You are sure to be taken by these delicious dango, which are covered in smooth kinako (roasted soybean flour), too! Be sure to try the ichigo daifuku (strawberry flavored rice cakes stuffed with bean paste). These delicious sweets are released at a specific time of year! It is also well worth checking out the three-colored dango, the warabiki-mochi (dumplings made from bracken-starch), and the sugar-coated crispy sweet potato fries!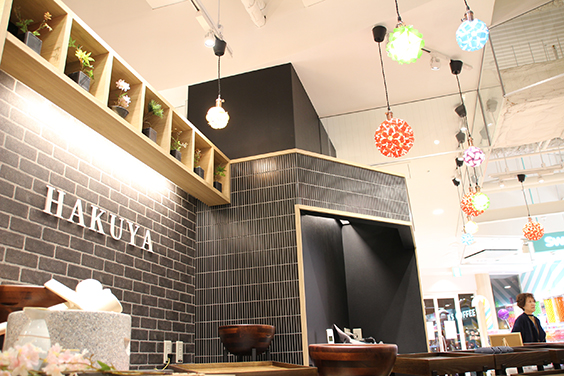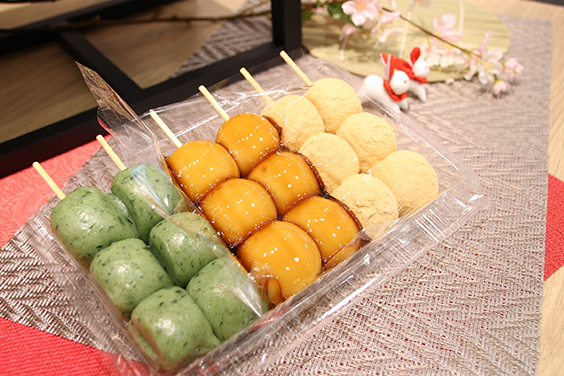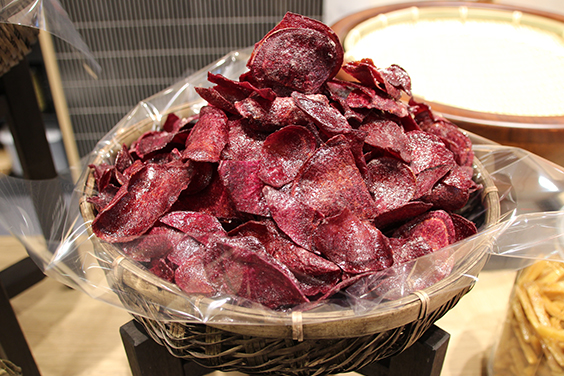 Click the image and it will automatically go to the next.