#83 Why Uesaka Sumire and I Both Love "J-FEST": The Largest Japanese Pop Culture Event in Moscow
I never imagined that after arriving in Moscow, following the completion of the Barcelona and "Salon del Manga" leg of my tour in November 2009, that it would go on to become a place I would come back to each and every year.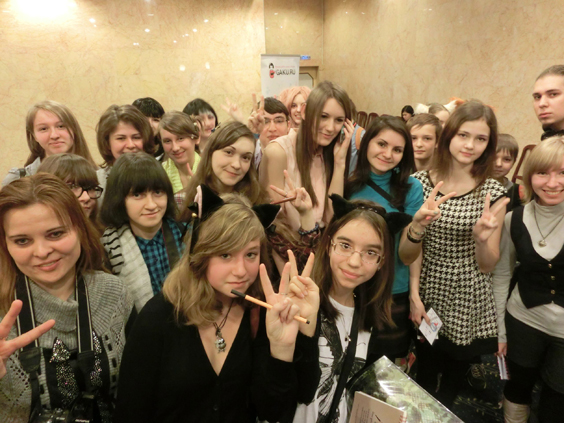 Lining up to get Uesaka's autograph.
This year marks the 5th anniversary of J-FEST. It began in 2009 as a one-day event, called "Japan Pop Culture Festival," attracting some 3000 people. Planning of the event was done in collaboration with the Japanese Embassy in Moscow, but even throughout the planning process I had my doubts about just how much of an interest the people in Russia would take in such kind of an event.
As of December 2013, my cultural diplomacy activities, which began at the end of 2007, have taken me to a total of 120 cities in 25 different countries around the world. And I've stood before the local people of these individual cities and countries in a range of settings, including classes, lectures and at fashion shows.

However, I've never felt so moved by what I've seen then I was in Moscow in 2009. This was the first time that I've ever stood on stage and almost burst into tears. That's how real to me the people of Moscow's love for Japan was.

In below minus temperatures, hundreds of young people were lined up for hours waiting for the event doors to open. The group at the front of the queue even waited five hours.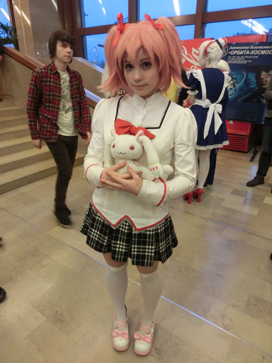 J-FEST attracts a lot of cosplayers.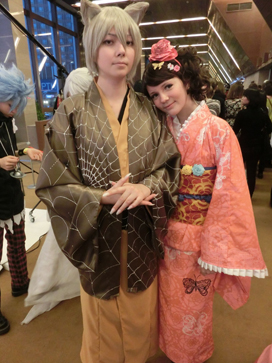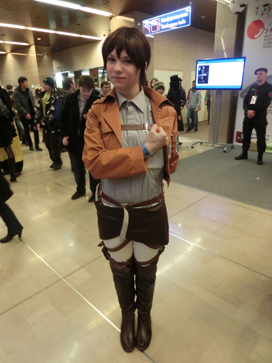 At the end of the performance I gave my final address to the crowd and they sent their unanimous feelings of love for Japan right back to me.
"Come back again!" "You have to do this again next year!"
I'm sure there isn't anyone out there who could deny the pleas of 3000 people.

These 3000 people are Japan's riches and I feel that the people who are being shown these feelings have an obligation to embrace them.

These people who love Japan are the reason I'm able to keep traveling around the world and I believe that it's this kind of network that will lead to a better future.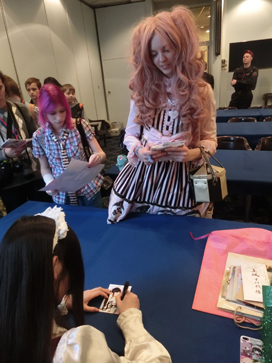 All these people have one thing in common: they never have a bad thing to say about Japan. I know all too well how they try and spread their love of Japan around through social networking sites on a daily basis. For me, the promise that I made in Moscow was that important that I couldn't let it go unfulfilled.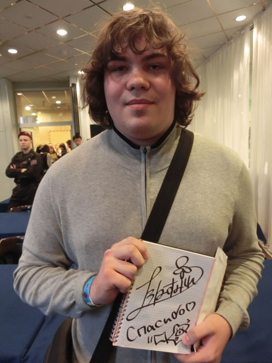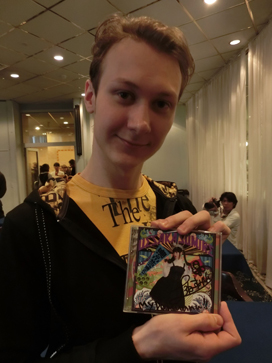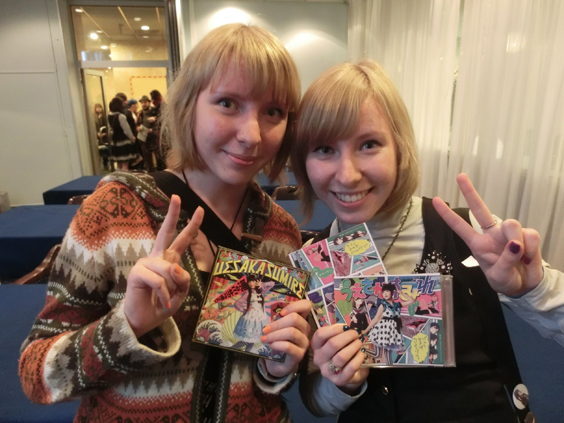 Some of Uesaka's fans who came from Japan gave out CDs to some of the Russian fans as presents.
At J-FEST in 2012, I promised the event-goers that I would bring Uesaka Sumire – a voice actress who simply adores Russia – with me to the next event. This was also something that I had promised to Uesaka herself after we met.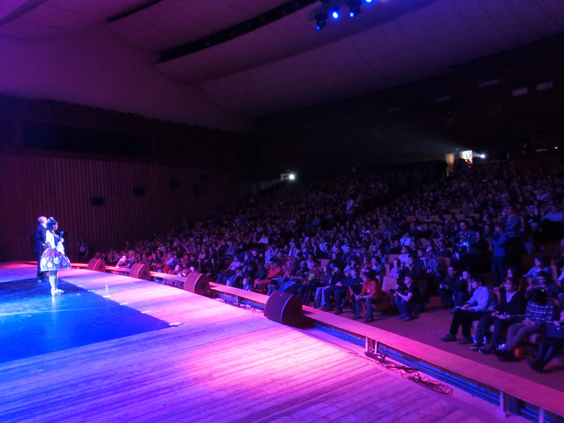 Talk session with Uesaka and yours truly.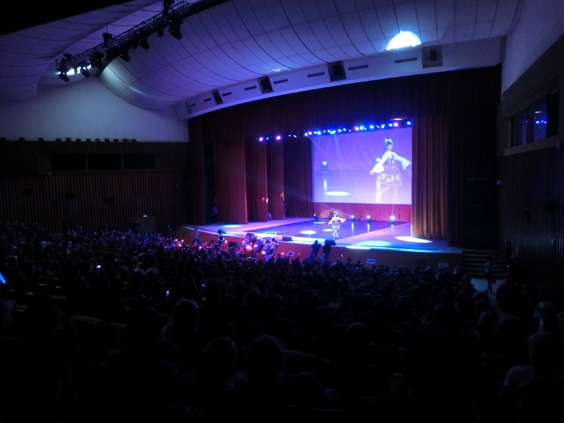 Uesaka performing in front of a crowd of 1200.
First, Uesaka and I held a talk event, followed by Uesaka's live performance. After her performance I went back on stage to join her, but by that point Uesaka was in tears, overcome with emotions. I know Uesaka well and she isn't the type to cry so easily in front of people. She beat me to it though, and I missed my chance to shed a few tears of my own. Russian girls in the audience began shouting out to her things like, "Nakanaide!" (Don't cry!), "Ganbatte!" (You can do it!), and "Kawaii!" But that just made her cry even harder.

Uesaka spent four years at Sophia University learning Russian and she put it to use during her performance, speaking to the audience in Russian while they cheered her on in Japanese. It was a moving scene to witness and it made me wonder if there could even be a greater display of communication between Russia and Japan than this.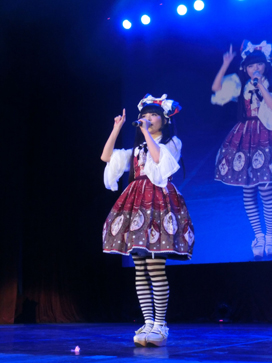 I'm sure that for Uesaka, the audience in Russia, the fans that came from Japan to lend their support and for myself, we'll always have the memories of this event. And I'm sure that both countries developed special feelings for each other as a result. Why? Because in these countries live people who make an effort to try to understand each other.

For Uesaka, this was her first time to go back to Russia since her trip to Moscow with her university club as a freshman in 2010. This time it was a short 3 night, 4 day stay. No doubt she wanted to see more sights and talk to more people, but just as we've said to each other in all our conversations together these past three years, neither of us any intention of giving up on cultural diplomacy and we certainly won't be pulling away from Russia either.
I wonder what we can do in Moscow next?
This is what I've been thinking about the past three years. Now I get to start again, thinking about all new paths and possibilities yet to be explored.
A new article every Wednesday!
Next time: The next step after Moscow's J-FEST: Speaking with Uesaka Sumire on up-coming cultural diplomacy projects!

Columnist: Sakurai Takamasa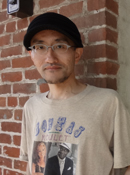 Contents Media Producer, author, journalist, managing director of Contents Street Inc. Chief Editor of iPhone magazine "Tokyo Kawaii Magazine" (ASCII Media Works), World Cosplay Summit Executive Advisor, Chief Researcher at Kodansha/Kodansha BC China Management Laboratory.
Cultural diplomat producing events in 103 cities in 24 countries. Books include "Galapagos-ka no susume"(Kodansha), "'Suteru' de shigoto wa umakuiku"(Diamond-sha), "Nihon wa anime de saiko suru
"(ASCII Shinsho), "Sekai no kawaii kakumei " (PHP Shinsho), and "Anime bunka gaiko "(Chikuma Shinsho). Writes regular columns in the weekly magazine "ASCII" and Yomiuri Shimbun.

●twitter http://twitter.com/sakuraitakamasa/
PRESENTS
All the info. on asianbeat's present campaign!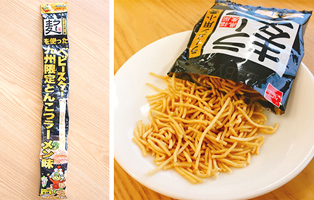 * Win a packet of "Ramugi Baby-Star (Kyushu limited edition tonkotsu ramen flavor)"!
[Details] Click
HERE
!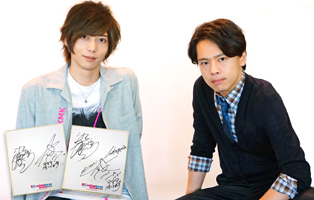 *Win a card signed by Akinori Nakagawa & Toshiyuki Someya!
[Details] Click
HERE
!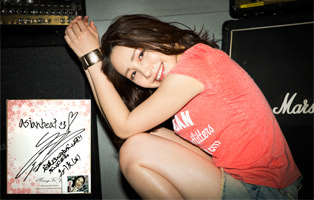 * Win a card and a cheki (photo) autographed by You Kikkawa!
[Details] Click
HERE
!