#84 Sakurai Takamasa & Uesaka Sumire's New Year's Discussion – Part One – "Even in Different Countries, Otaku are Otaku. We're the Same all Over the World"
It took three years, but voice actress, Uesaka Sumire, has finally fulfilled her dream of performing on stage at Moscow's "J-FEST." I've written about this in the book we published together, "Sekai de Ichiban Yuniiku na Nippon dakara Dekiru koto ~ Bokura no Bunka Gaikou Senden" (Parco Publishing), but Uesaka Sumire is someone who has taken more of an interest in my work with cultural diplomacy than any other and I've spoken to her about my activities on countless occasions over the years.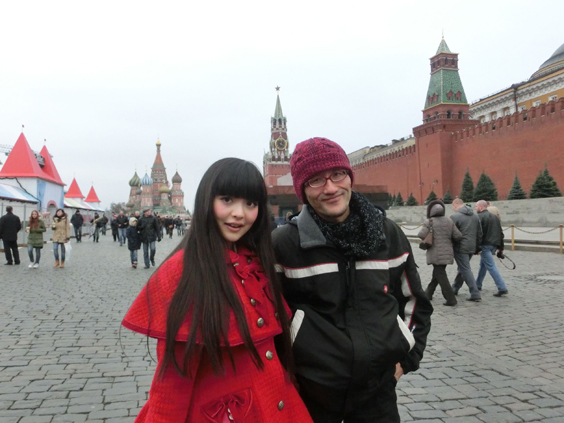 At the Red Square in Moscow.
Now that Uesaka and I have completed our goal of getting her to perform at J-FEST in Moscow, we look to the future, and over the next three weeks we will be discussing together the future of our cultural diplomacy activities from here on.
Sakurai "We both travelled together to Doha in December 2012 and Moscow in 2013. Has this changed how you feel about cultural diplomacy in any way?"

Uesaka "I now realize that it doesn't matter where you go, otaku are the same everywhere. I've learned that, we all differ in various ways, but in some ways, we're exactly the same. I know you always speak about this, Sakurai-san, but it's important to think so."

Sakurai "That's exactly it. Specifically, in what aspects are we the same?"

Uesaka "Things like letting out a little gasp of delight when a certain anime character comes on screen or when you hear the title of your favorite series. I guess it's that excited feeling you get when your antenna picks up on the things you love."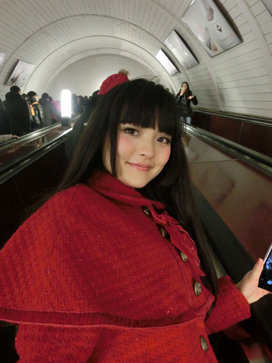 The subway stations are deep underground. Riding the escalator.
Sakurai "You gave a live performance at J-FEST but you also showed us your voice acting skills during our talk session together, right?"

Uesaka "I thought it would make the audience happy if they got to see a Japanese voice actress not only talk about anime and sing songs, but actually demonstrate voice acting itself as well."

Sakurai "With cultural diplomacy you always have to bear in mind that the things that may be completely natural for us may be an entirely new experience for others."

Uesaka "That's it. There are events being held every weekend in Akihabara, but to people outside Japan, they're all exciting and special. These things that are so commonplace to us in Japan are completely new and valued by people overseas."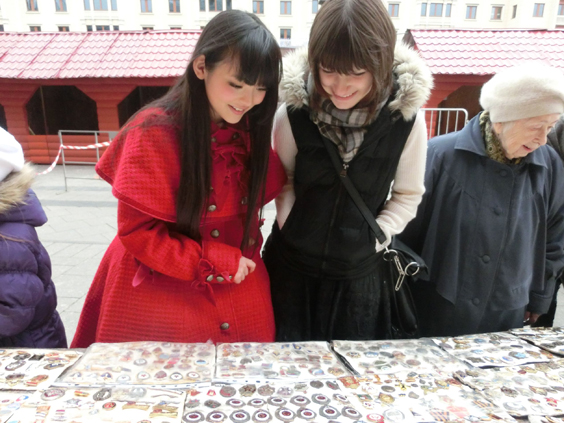 Looking at badges near Red Square.
Sakruai "Having this conversation, it reminds of a time in Mexico when one of the people there asked me, "Is it true that you throw out "Shonen Jump" manga magazines once you've finished reading them?""

Uesaka "To them, it's all treasure."

Sakurai "Was there any difference in the attitudes of the otaku in Doha and in Moscow?"

Uesaka "None at all."

Sakurai "The fact that you felt this – I think that alone is quite a significant discovery for cultural diplomacy and our trip to Moscow."

Uesaka "Yes."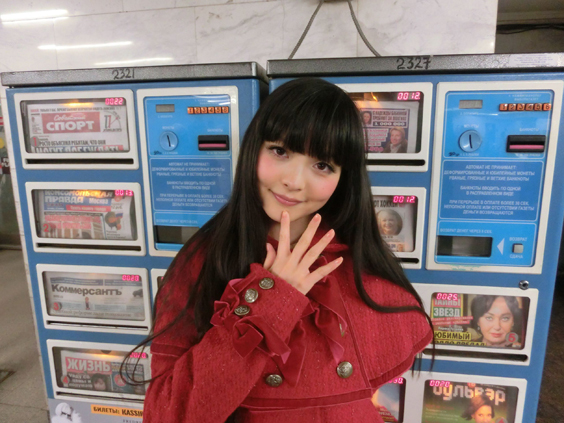 Subway station news stand.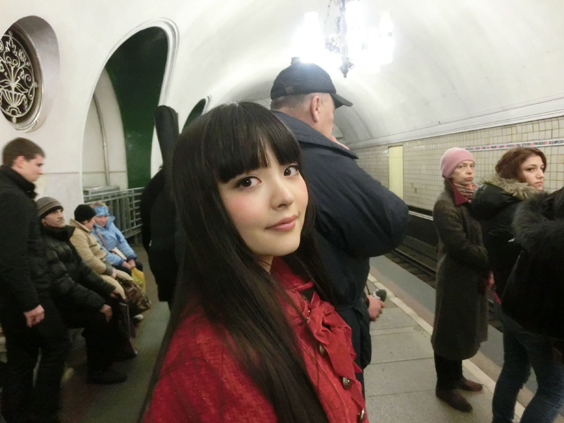 On the subway platform.
Sakurai "Ever since we met, Sumire, you've always said how relationships between countries can't just be about the would each country can profit from the other and you've supported my activities in cultural diplomacy more than any other, but after this trip to Russia, has your way of thinking changed in any way?"

Uesaka "Of course I'm aware that nations have their various issues and problems with different nations. And the relationships between Qatar and Japan, and Russia and Japan are different. But the relationships between the people that live there are of a different nature all together. The people there long to for Japan and Japanese people. I can speak a little bit of Russian so I spoke a little at J-FEST, but even that small amount that I spoke made the audience so happy. Making communication with people overseas is a weak point for Japanese, myself included, but this experience made me realize the need to share more of Japan with the world. For one, it would make a lot of people in Russia and in Qatar incredibly happy."

Sakurai "People are so easily influenced by politics and negative news in the media, though. If only there was a way around this."

Uesaka "If you only watch the news and never leave Japan, that becomes your entire understanding of the world and going overseas begins to sound like a very scary concept."

Sakurai "Make friends. I think there is no greater form of cultural diplomacy than that. You try your hardest to understand your friends, right? I think the same applies to the country your friend lives in as well. If you actually try to understand you'll start to view everything you read or see in the news in a levelheaded manner. News is factual, but there are also facts that don't get reported in the news."

Uesaka "I want to see more of the world with my own eyes too."
A new article every Wednesday!
Next time: Sakurai Takamasa & Uesaka Sumire's New Year's Discussion – Part Two. How cultural diplomacy should be.
J Pop Culture Observations
- Back Number

Columnist: Sakurai Takamasa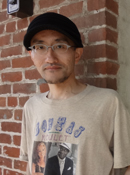 Contents Media Producer, author, journalist, managing director of Contents Street Inc. Chief Editor of iPhone magazine "Tokyo Kawaii Magazine" (ASCII Media Works), World Cosplay Summit Executive Advisor, Chief Researcher at Kodansha/Kodansha BC China Management Laboratory.
Cultural diplomat producing events in 103 cities in 24 countries. Books include "Galapagos-ka no susume"(Kodansha), "'Suteru' de shigoto wa umakuiku"(Diamond-sha), "Nihon wa anime de saiko suru
"(ASCII Shinsho), "Sekai no kawaii kakumei " (PHP Shinsho), and "Anime bunka gaiko "(Chikuma Shinsho). Writes regular columns in the weekly magazine "ASCII" and Yomiuri Shimbun.

●twitter http://twitter.com/sakuraitakamasa/
PRESENTS
All the info. on asianbeat's present campaign!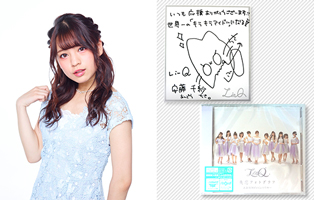 * Win a CD & a card signed by LinQ Chisa Ando!
[Details] Click
HERE
!