That's why I always love you Fukuoka - Travelogues of fantastic Fukuoka - by Zcongklod Bangyikhan #01 Timber Town, Okawa(2/5)
Kinoshita Mokugei (木下木芸)
The first stop on my visit was Kinoshita Mokugei. Kinoshita is a surname, and Mokugei means "wood art." This establishment has been making small-scale wooden furniture for more than 50 years. They're particularly famous for their "
kumiko
" designed pieces.
Kumiko
is a type of latticework for adorning windows and doors and a traditional joinery technique for assembling wooden pieces without the use of nails.
The pattern in the works change depending on the angle you look at them, so the lamps and lanterns that incorporate this
kumiko
technique in particular casts light and mood in a way that no other lamp of its kind could.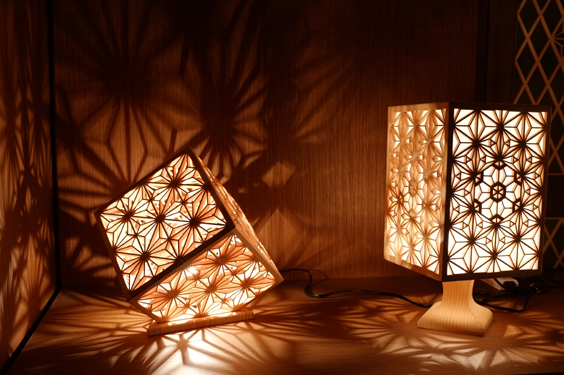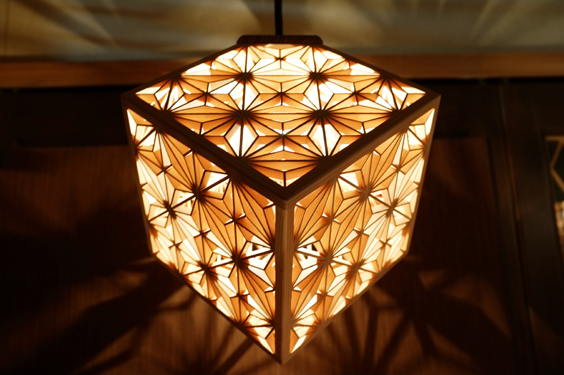 Even more interesting is the fact that the special qualities of this
kumiko
technique were put to use in the construction of JR Kyushu's "Nanatsuboshi" (Seven Stars) cruise train. At first they had only planned to incorporate it in the lounge area, but it caught the eye of head designer, Eiji Mitooka, so much so that he decided to make it part of the overall design of the carriages as well. The technique was later introduced into another luxury train designed by Eiji Mitooka, the "Aru Ressha."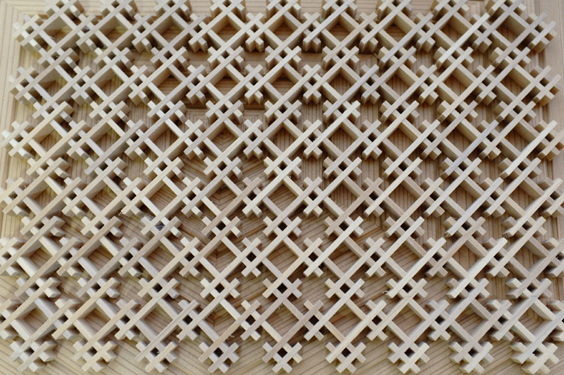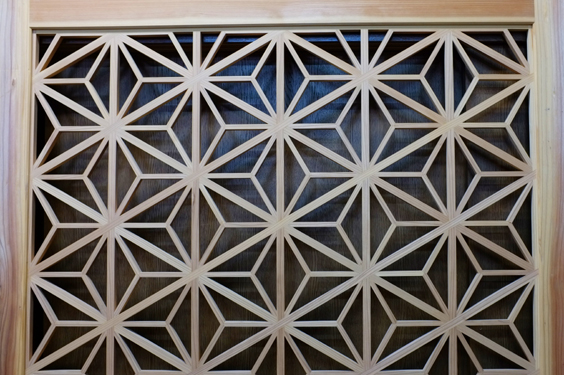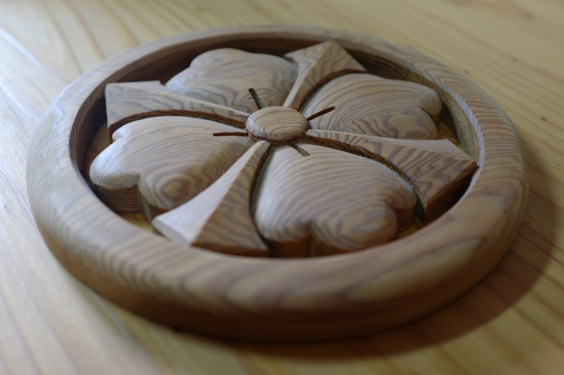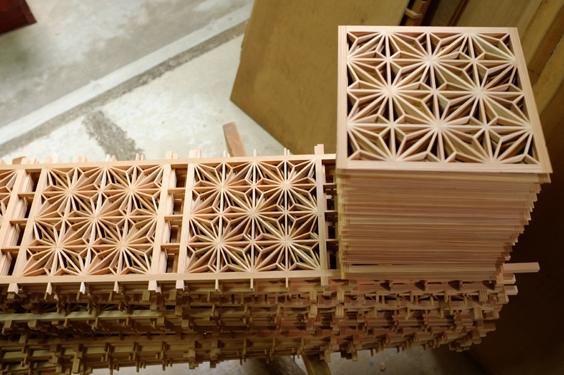 Second-generation craftsman, Masato Kinoshita told me that, "Recently, along with a shortage of carpenters, there are now very few people who build wooden houses and use the
kumiko
technique. But here, we use
kumiko
in a way that compliments the modern era." Currently, there are two craftsmen working in the workshop.
It apparently took 8 months to complete the work on the Nanatsuboshi train, so anyone currently seeking
kumiko
-styled work from this workshop should expect a bit of a delay.
Mr. Kinoshita also revealed, "The joyous thing about making
kumiko
pieces is seeing the happiness in the customers faces – if what we make brings them happiness, that becomes the creators happiness, too."