That's why I always love you Fukuoka - Travelogues of fantastic Fukuoka - by Zcongklod Bangyikhan #01 Timber Town, Okawa(4/5)
Chikugogawa Shoukaikyou (筑後川昇開橋) - Chikugo River Vertical Lift Bridge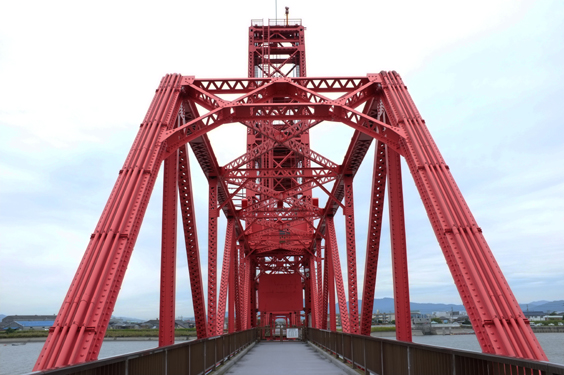 Before leaving timber town, we stopped by the famous "Chikugogawa Shoukaikyou (Chikugo River Vertical Lift Bridge)." The bridge itself is 507m long and was completed in 1935. Apart from being an integral link between Fukuoka and Saga prefecture, the real key feature of this bridge is its ability to rise at the center to allow larger vessels to pass through. It's the oldest existing moveable railroad bridge in Japan. It's also the oldest existing moveable bridge in Japan.
Large vessels no longer pass through, but they still raise the bridge on a routine basis.
You can walk across the bridge, too, so it makes for a good sightseeing spot.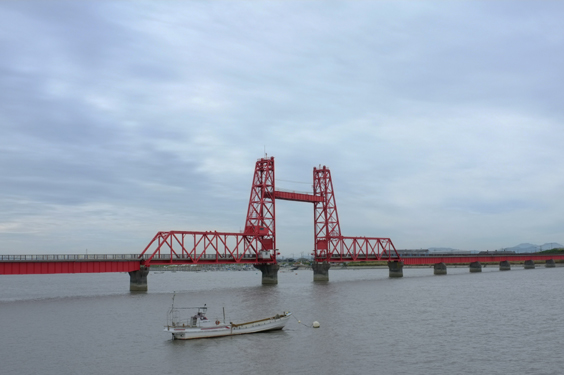 Chikugo River Vertical Lift Bridge (筑後川昇開橋)