Kanada-Ya Honke (金田家 本家)

Pioneering a style of tonkotsu (pork bone) soup that is as rich as a cappuccino!
Yukuhashi's much-loved "Kanada-ya" has helped pioneer a creamy style of rich tonkotsu broth that has an almost cappuccino-style frothy topping. The restaurant quickly gained a great deal of attention since opening in 2009. They have gone on to set-up new branches overseas and currently have two restaurants in London and one in Hong Kong. The owners' unwavering commitment to creating the most delicious ramen possible has ensured that they continue to welcome diners from home and abroad who are eager to sample their dishes!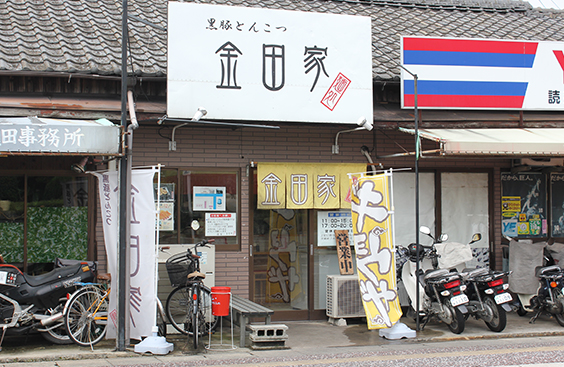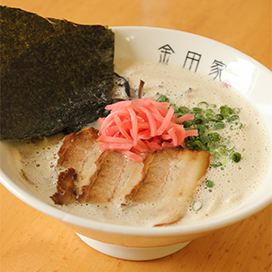 The famous "Kanada-ya" taste is the result of self-taught knowledge, hard-work, and a great deal of struggle. The tonkotsu (pork bone) is initially boiled to remove any impurities. The soup is then left to simmer for 20 hours, which helps to remove any unwanted odors or bitterness. The umami flavor condenses and strengthens when the broth starts to cool down. The tare (sauce) used in the ramen is made from konbu (kelp), shiitake mushrooms, and all kinds of vegetables, which combine together to create a wonderfully umami dish. With delicate bubbles that naturally foam up from the rich stock and a surprisingly creamy, umami-filled flavor; this truly is a one of a kind ramen dish.

Specially made thin noodles that have just the right consistency served with char siu (roasted pork fillet) that is carefully prepared over a period of three days! Takana and benishoga are left on the table for the customer's convenience but this is such a perfectly balanced culinary experience that you might forget about the condiments!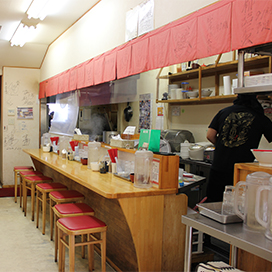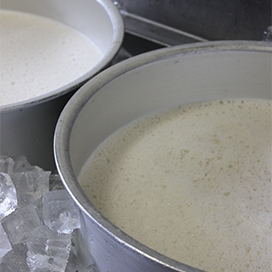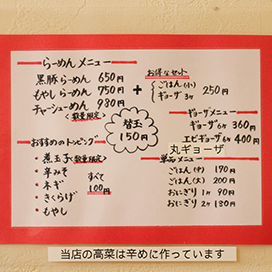 [Menu]
Kurobuta Ramen… 650 yen
Char Siu Men (noodles with roasted pork fillet) ... 980 yen (limited number of dishes)
Kaedama (extra helping of noodles) ... 150 yen
Extra toppings: nitamago [Simmered Egg] (limited amount), kara (salted/spicy) miso, spring onions, (wood ear) mushrooms, bean sprouts ... 100 yen each
Gyoza (dumplings) ... 360 yen (six pieces)
Set menu: Rice (small) and gyoza ... 250 yen
And more!
Kanada-Ya Honke (金田家 本家 )
Address: 4-3-2, 1-choume, Ohashi, Yukuhashi-shi, Fukuoka-ken
*15 minute walk from JR Yukuhashi Station (facing the Yukuhashi Shiyakusho/City Hall)
*Parking available (car park located across the street, towards the right) (capacity: six vehicles)
Telephone number: 0930-24-3666
Number of seats (capacity): 14
Opening hours: 11:30-15:00 / 17:00-20:00 (until the soup runs out)
Closed: Thursday

*All information correct as of October 2016.
Related Articles