[30days Real Report] Lolita girls ver. Aoki Misako(5/7)
Day.5 "Today's private clothes" - With Teddy Bear
I stopped by a shop in Harajuku called Baby Ribbon and took this photo with a huge teddy bear!
I'm wearing a one-piece by Emily Temple cute.
The large shortcake print is both sweet and kawaii!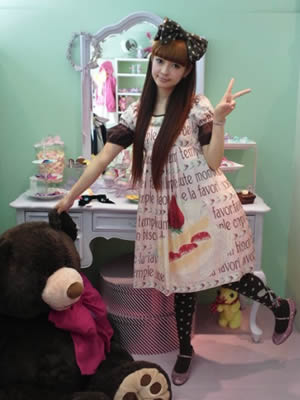 If you click the image, you will be able to see the whole picture.