Doing your makeup(2/2)

Editorial staff member Asami has been cosplaying for 10 years and she's agreed to let us take a peek inside her cosplay makeup pouch that she takes along to cosplay events. Hopefully it will be of some help for those who are new to makeup and don't know what they need. Rather than going out and buying everything at once, you're better off slowly building up your collection, finding products that suit your skin and sourcing information and recommendations that other cosplayers have written about on their blogs, etc.
Base Makeup
- Foundation Primer
- CC cream
- Powder

I use CC cream as a substitute for liquid foundation, but depending on your skin type and personal preference, you could also use powder foundation or BB cream. A concealer comes in handy too when you want to cover up any unwanted blemishes or bags under your eyes.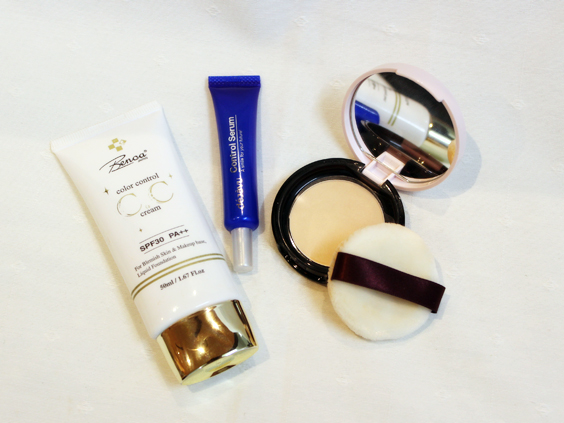 Eye Makeup (1)
- Eye shadow
- Pencil eyeliner
- Liquid eyeliner

I have a heap of tools for doing my eye makeup, but about half of them I got from 100 Yen shops. There are a lot of eye shadows out there that are bright and can give you great color – highly recommended!

Brown eye shadow can also be used along the bridge of the nose and the jawline to make your face look smaller, so this is another must.
Applying white eye shadow or pencil eye liner beneath the eye can make your eyes look bigger, and if you apply a thin layer along the bridge of your nose and around the chin area after you've done the shading with a brown color, you can achieve even greater shadow, making flat features appear more three-dimensional.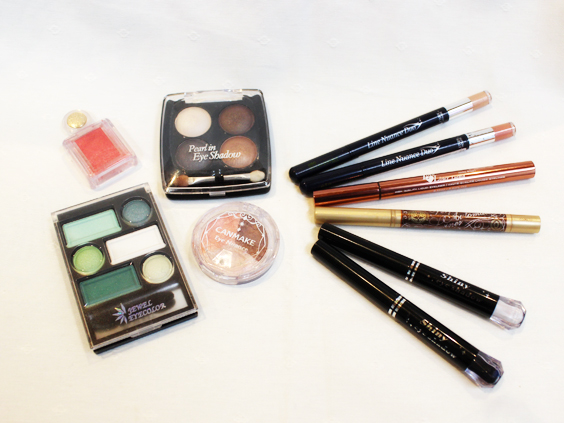 Eye Makeup (2)
- Eyelid glue
- Eyelash curler
- Eyelash extensions
- Mascara

For fake eyelashes, I use the ones at the 100 Yen shops. I particularly like the ones at DAISO. They have a range of types, everything from natural to really out-there.

I have quite thick eyelashes so I use mascara that gives them more length. For those with thin or few eyelashes, you might want to use a mascara that gives you more volume.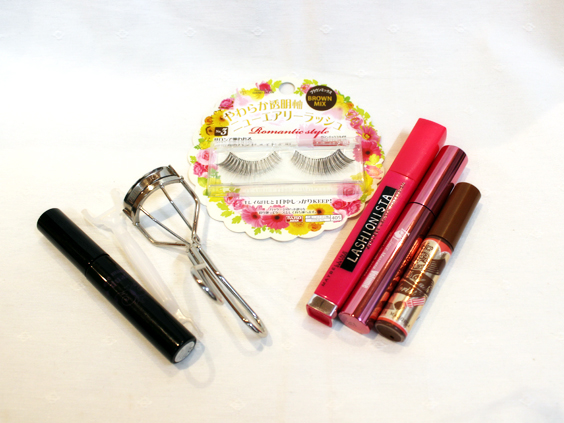 The finishing touches
- Lip gloss
- Lipstick
- Blush

When I go to events I find that my lipstick can wear off if I don't pay attention and reapply regularly. I mostly cosplay as female characters, so I chose lipsticks that are glossy and bring out my complexion.

For the cheeks, I recommend a cream-base blush! It gives a really natural and rosy glow.