[Otaku's @ Home] #18 A Hong Kong Otaku and His Moe Mecha Hideaway(2/3)
Q/A with the Owner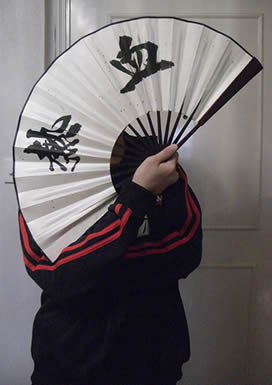 ■Name "Blind Priest"
■Place of Residence Hong Kong
■Occupation Apple Store Manager
■Otaku History Probably about 22 years, although I'm not really sure…
■Girlfriend – Y/N? Anegasaki Nene of "Love Plus"
■Favorite genre
Basically, I love all types of ACGN (Animation, Comic, Game, Novel), but I especially like products from believable or realistic science fiction stories. An example of this would be Gundam (the UC series), Back to the Future, and Macross. I'm also working on writing my own science fiction novel.
■Favorite character
Belldandy
■Reason for becoming otaku? 
Around the time I was 6 years old, my dad gave me my first manga (Doraemon) and that was when I became addicted to the 2-dimentional world of manga and anime. At the same time I was hooked on OVA of "Oh My Goddess!"
■What are your thoughts on the latest otaku boom?
I get a slight feeling of dejection whenever I talk to most other otaku. They only care about moe elements. There are so many people who don't understand, or don't even try to understand, the storyline (of anime/manga). When I ask such people why they like certain anime, they think for a moment and then say, "Because ~~~ is so moe."
■Word or phrase of the moment
Thank you, but no thank you (when firmly refusing something)
■Favorite quote
"It's a top priority!"
■How much have you invested so far?  
It's been a pretty long-term investment and I've never really given it much thought. If I had to guess, though it would probably be around 190,000HKD (2,000,000 yen)
■What does being an otaku mean to you?
It is an attitude towards life. I am who I am because I am an otaku.
■How do you budget your monthly earnings?
Living expenses: 20~30%
Utilities: 10%
Savings: 20%
ACG: 40~50%
■Last word
In short, being an otaku is all about moe and mecha. Be it super robots, real robots, bishojo games or manga; I have to see it all!

I'm actually not as big of an otaku as you would think. I avoid doing anything too extreme. At most, I've waited in line all night for a JAM Project ticket. The main problem was that night it was 30℃ outside! In the morning, after buying my ticket I felt feint as I made my way back to work. That day I had to muster what energy I had left and drink many a Lipovitan D to keep me alive and awake.