Itasha Award 2014

Itasha(痛車), literally "painful car", is a Japanese term for an otaku fad of individuals decorating the bodies of their cars with fictional characters of anime, manga, etc.
The Fukuoka Motor Show 2014 – "Power of Automobiles, Power for the Future" will be held from 24 January (Friday) to 27(Monday) 2014 at Marinemesse Fukuoka, Fukuoka Kokusai Center and Fukuoka International Congress Center (a total of three venues). This show is presented every two years the same as Tokyo Motor Show and this will be the fourth time. With a turnout of 145,000 visitors, 2011's Fukuoka Motor Show was a great success.
In this show, you can experience concept cars using the newest technology both domestic and foreign and also get hands on with the next-generation automobiles.

In collaboration with this event asianbeat is running a competition. The "Itasha Award 2014" will feature cars covered in anime and manga characters or "Itasha" that are often featured on asianbeat's pages. Every weekend up and down Japan itasha events are taking place and even outside of Japan otaku are exhibiting their itasha. This trend is getting attention from all around the world.


Voting of this award was closed. Thank you for your participation!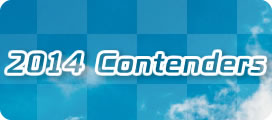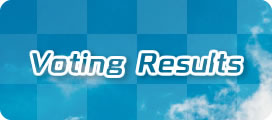 [Photo Report] Fukuoka Motor Show 2014

Of those who vote, one lucky winner will be drawn and gifted three packs of Kamadare Tonkotsu Ramen!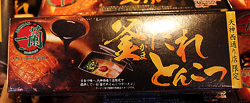 Kamadare Tonkotsu Ramen is made by taking the rich, meaty flavor from pork broth and adding ramen noodles. Now you can take Fukuoka's unique flavor and enjoy it in your own home.
If you want to find out more about Fukuoka's famous noodles, take a look at our
Classic Tonkotsu Ramen Report
.
The application period is now over. Thank you!
* Product photo is for demonstration purposes.
Schedule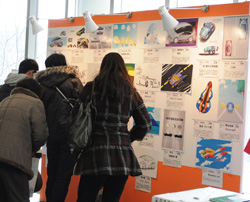 Display Photo of the Contest 2012
[Entry Period]
November 22nd (Fri) 2013 - December 22nd (Sun) 2013
[Online Voting Period]
December 25th (Tue) 2013 - January 21st (Tue) 2014
[Announcement of Results & Photo Display Period]
Results will be published on our home page on January 23rd (thur) 2014.
Results will also be posted along with entrant's photographs at the Fukuoka Motor Show 2014 exhibition from January 24th(Fri) to 27th(Mon) 2014.
Fukuoka Motor Show 2014 - Power of Automobiles, Power for the Future -
[Objective]
The show aims to provide opportunities to experience the splendor and fun of automobiles for all people, not only automobile fans but also children, women and families. We would like to convey the idea that automobiles carry for us the power to create abundant lifestyles and the future of Northern Kyushu as one of the world major centers of production.
[Dates & Hours]
JAN. 24 (Fri) - 27(Mon), 2014 9:30 - 18:00 (except JAN. 27, 2014)
*JAN. 27, 2014 (Mon.) 9:30 - 17:00
[Venues]
MARINEMESSE FUKUOKA
FUKUOKA INTERNATIONAL CONGRESS CENTER
FUKUOKA KOKUSAI CENTER etc.
[Entrance Fees]
Adults: 1,300yen (Advance tickets: 1,100yen)
Senior high school students: 800yen (Advance tickets: 600yen)
*Junior high school students and under: Free
Official website:
Fukuoka Motor Show 2014


Itasha Award 2014 - Supporting Website
Related Articles