Entry No.11 ししー
Entry No.11 ししー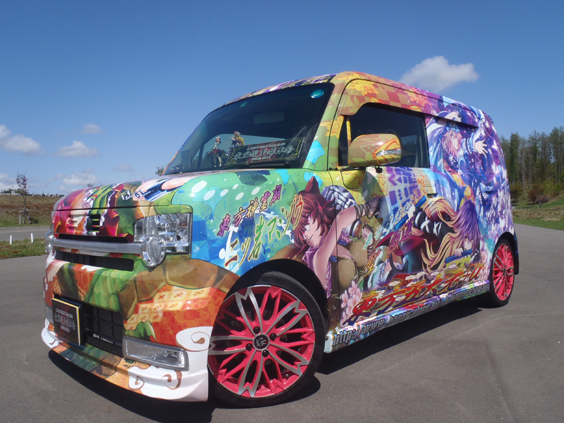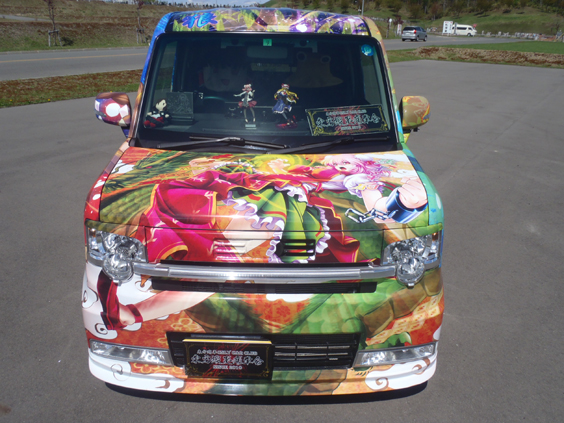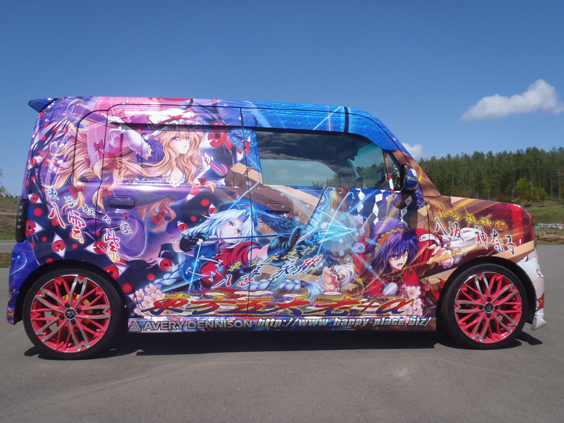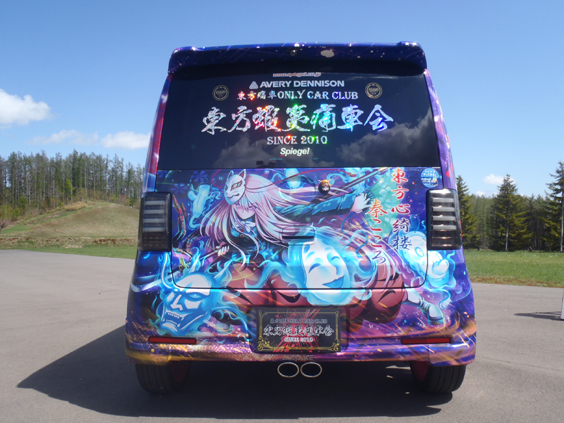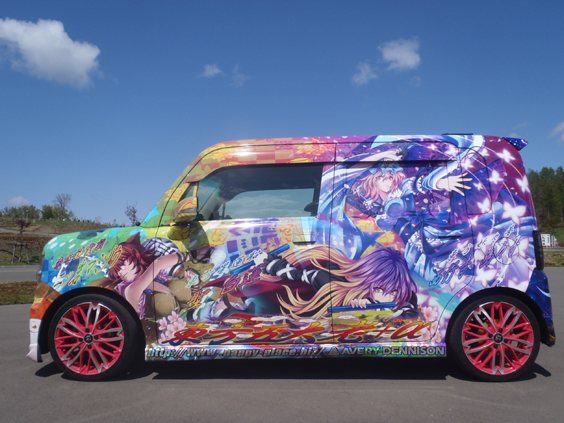 ■Make and Model
TOYOTA PIXIS SPACE CUSTUM RS
■Concept/Style
For these lively pictures, I haven't really used "moe" drawings, but instead gone for paintings with a more realistic kind of feeling.
As you would imagine, all the images across the entire surface are new original works by a professional illustrator!
■Time Taken
The new design took approximately one year, to complete it took a year-and-a-half.
■Amount spent on Itasha upgrades and parts
Around 1 million yen
■Hardest aspect of the re-modelling?
For the special shape of the back windows, we didn't try to create a Testa Rossa-style design, but instead finally decided to make some tweaks and adjustments to the designs.
■Which character would you like to see sitting in your passenger seat?
Definitely my girl, Kagerou Imaizumi
■A final few words (Eye-catching parts of the car, general comments, etc.)
I'm the team leader of the "Touhou Ezo Itasha-kai," which is a Touhou itasha only team based in Hokkaido.
If there are any Touhou itasha owners in Hokkaido, come and join us!