Entry No.15 杜松 翔英(ねず)
Entry No.15 杜松 翔英(ねず)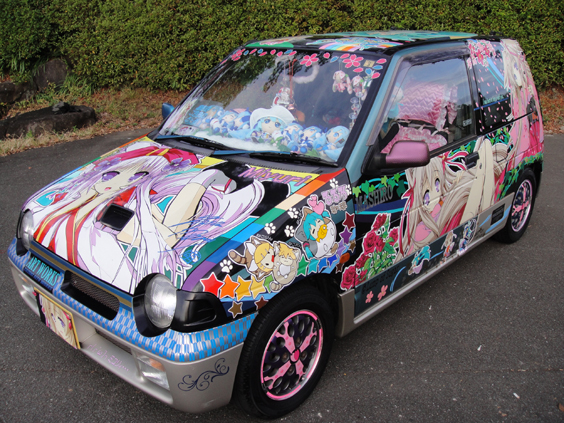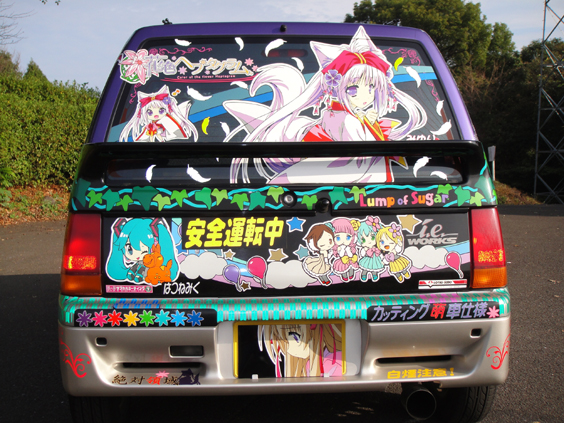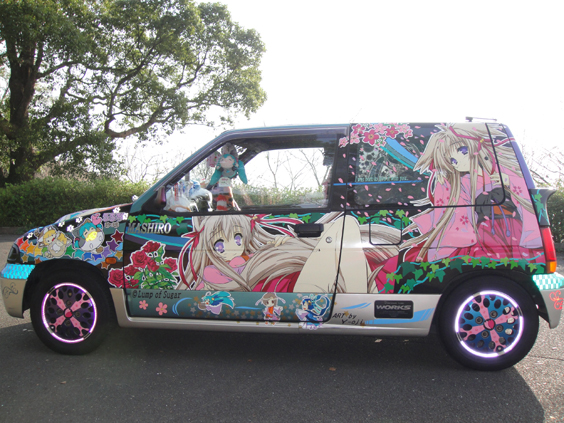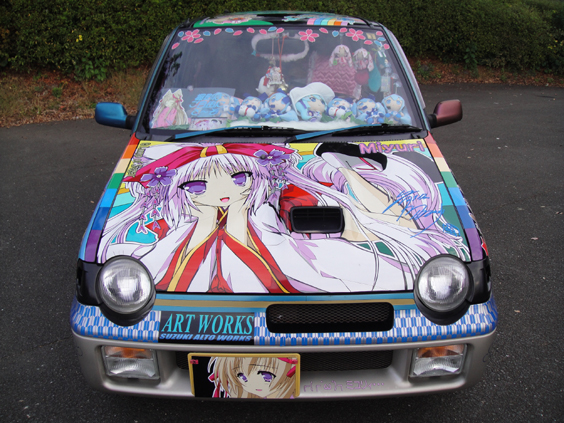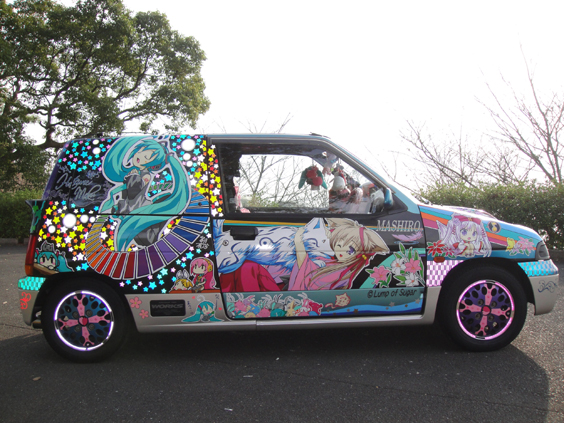 ■Make and Model
SUZUKI ALTO WORKS
■Concept/Style
The entire car covered in full color, with individually hand-cut designs/sheets.
■Time Taken
2 to 3 years.
■Amount spent on Itasha upgrades and parts
Just the cost of the materials, in the region of 20,000 yen (square meter basis)
■Hardest aspect of the re-modelling?
Maintaining the stickers and decorations once they've been fixed to the car.
■Which character would you like to see sitting in your passenger seat?
Mashiro Mito (Title: Tayutama)
■A final few words (Eye-catching parts of the car, general comments, etc.)
Multi-colored cuttings!