[30days Real Report] Lolita girls ver. Akira(5/7)
Day.5 "Today's private clothes" - Fashion for Going Out with My Boyfriend
The standout detail on my outfit today is strawberries. I went for a warm and cute, white/red ensemble.
I added a strawberry broche to my beret to go with my Angelic Pretty cardigan.
It looks like they came together as a set, right?
My boyfriend says he prefers me without all the makeup, so today I toned it down a bit. I'm a little embarrassed.
My knee-high socks have strawberries on them as well! The rabbit necklace is handmade.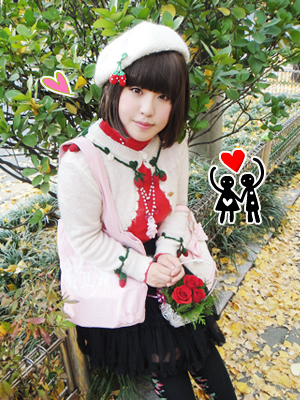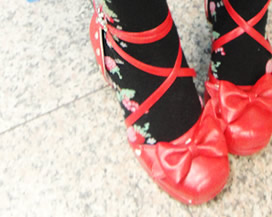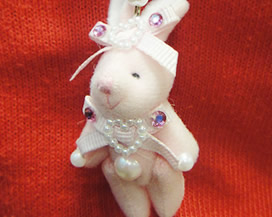 If you click the image, you will be able to see the whole picture.