[30days Real Report] asian girls ver. Akira(2/7)
Day.9 "What I ate today " - Sushi Buffet
In South Korea you can find a lot of buffet style restaurants. My favorite is the sushi buffet.
They also serve a range of other things, like salads, yakisoba and gyoza.
When I select my food I like to pile my plate neatly. Food tastes better when it looks good too!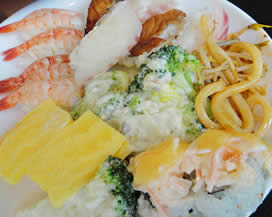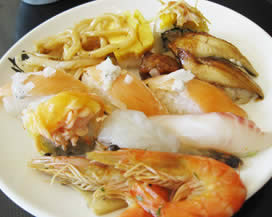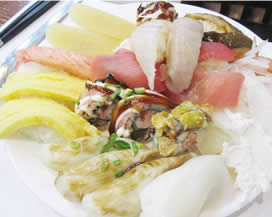 If you click the image, you will be able to see the whole picture.