[30days Real Report] Lolita girls ver. Aoki Misako(3/7)
Day.3 "Today's private clothes" - I Love Pink & Black !
My favorite color combination is pink and black!!!
Today I'm dressed head-to-toe in Baby.
I like how adding black into the mix creates a more mature kawaii look!
The big head band is another favorite of mine.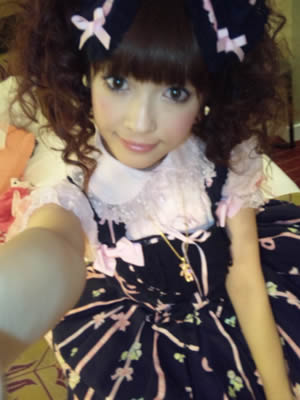 If you click the image, you will be able to see the whole picture.