[30days Real Report] Lolita girls ver. Aoki Misako(7/7)
Day.7 "Today's private clothes" - Kawaii Coat
This is one of the latest coats by Milk that I bought this season!
The standout features are the ribbons on the front and the fur on the hem and the sleeves!
The fur makes it quite warm. I also like the pastel pink color - it's fit for a princess.
This is one item I'm bound to have on heavy rotation this winter.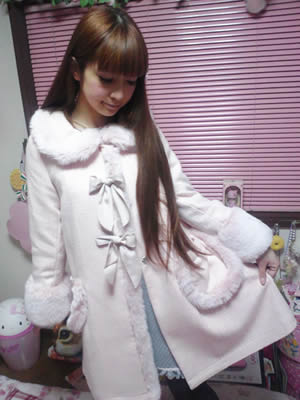 If you click the image, you will be able to see the whole picture.