[30days Real Report] asian girls ver. Aoki Misako(1/7)
Day.8 "What I ate today " - Miniature Sandwiches
I love miniature sandwiches – they're so easy to eat.
The sandwiches you get at bakeries are particularly good as they give you a lot of filling and bread is really soft.
My favorite filling is ham and tomato.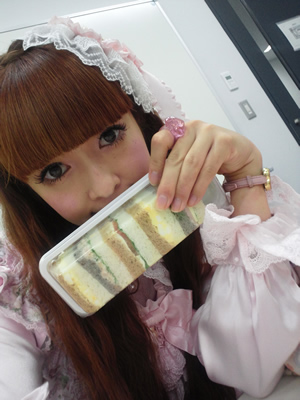 If you click the image, you will be able to see the whole picture.