[30days Real Report] Lolita girls ver. Aoki Misako(1/7)
Day.1 "Today's private clothes" - I Love Pink!
This is a dress by Baby that I wore the most this summer!!
I love the pink color and gorgeous lace design.
I paired it with a mini-hat and added a bit of detail with the large aluminum badges.
When fall/winter comes around I planning on wearing it with a bolero!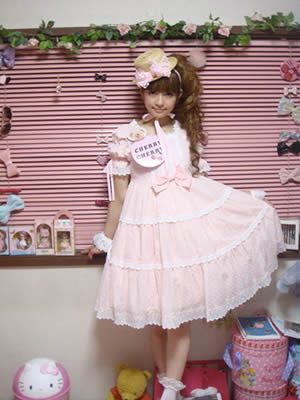 If you click the image, you will be able to see the whole picture.