Asian Kawaii Style - Vol.15: Mana from Korea(2/4)
My Style
Because the days in summer are so humid and hot, it is a very challenging season to wear Lolita clothes. The one solution to this problem would be sailor-style Lolita clothing. It's a bit cooler to wear and you can mix-and-match.

A line from the Indies-Lolita brand I run called "Baroque" releases a sailor-style Lolita dress every year. Unlike the previous years, I tried my hand at modeling the dress.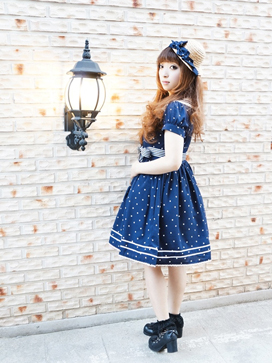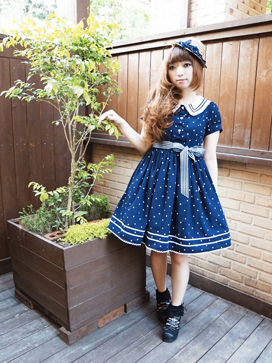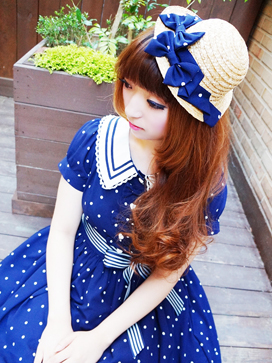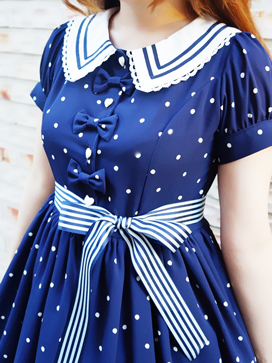 We use a polyester cloth that is both cool and doesn't wrinkle very easily. The hat that I've got on my head is the main stylistic point.

Because knee-high socks or over-knee socks are uncomfortable to wear in summer, I've completed the outfit here with lace socks that I've made myself. The Lolita look I recommend for hot summers would be one that uses accessories sparingly for a light and airy look.