Interview Now - LinQ -(1/2)

Celebrating 8 years since their debut in 2011, we had a chance to interview idol group "LinQ"! We spoke about all kinds of topics, including their future goals, the national tour they embarked on earlier this Summer, and what they like to get up to when their not performing! We have a couple of special prizes to give away to our readers! Make sure not to miss out!
There was so much to learn! I think we have all grown up a lot!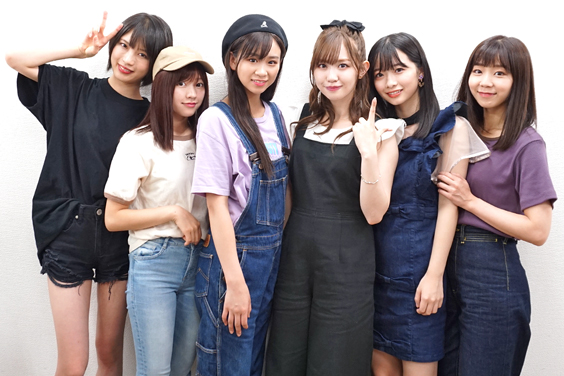 LinQ
asianbeat (hereafter referred to as ab): It has been 8 years since "LinQ" formed. You became a six-piece group in June. How do you feel about the new lineup?
Suzumoto Riona
: Lots of members have come and gone since LinQ was first formed. The lineup has changed a few times. We're constantly evolving and keeping things fresh! Changing from a larger to smaller group has greatly effected the way we perform live in concert. It kind of feels like we're in a new group. Since we became a six-piece band, we have heard a lot of people say that they became fans after seeing our live shows. It seems that our fan base is becoming more diverse!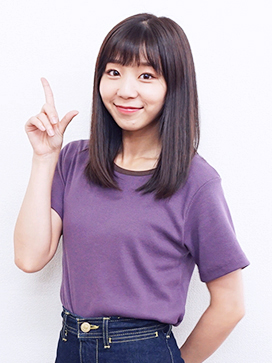 吉川千愛 (Yoshikawa Chiaki)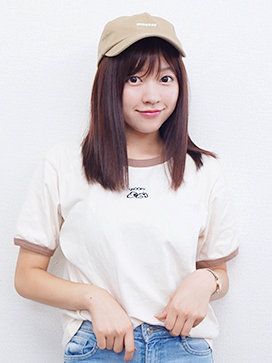 髙木悠未 (Takaki Yuumi)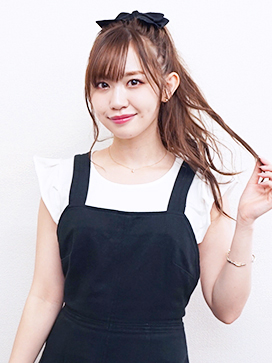 新木さくら (Araki Sakura)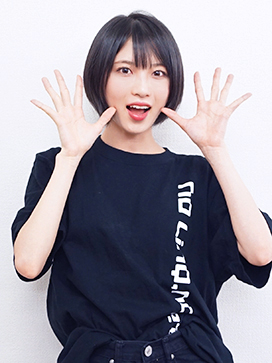 海月らな (Kaizuki Rana)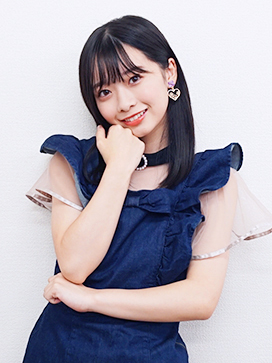 涼本理央那 (Suzumoto Riona)
金子みゆ (Kaneko Miyu)
ab: Your first "best of" album "Love in Kyushu" is split into volume one and two. It brings together eight years of work. Out of all the songs featured on the album, which ones have really made an impression on you?
Kaizuki Rana
: I would have to say "Furusato Japon." This song was used as a theme tune for the anime "Yo-kai Watch." I find this the most memorable song, as it was the first track that I recorded after joining LinQ. It was also the first time that I participated in a photoshoot for the CD cover!
ab: Your huge national tour "LinQ LIVE CIRQUIT 2019 'Lets run together'" saw you perform 22 concerts across 11 prefectures. How do you feel now that it is completed?
Araki Sakura
: There was so much to learn! I think we have all grown up a lot! There were times when it seemed like it would be a struggle to fill all the venues. But our fans have always supported us. The theme of the tour was "Let's run together" and that proved really fitting and we think we've achieved our mission with all the fans!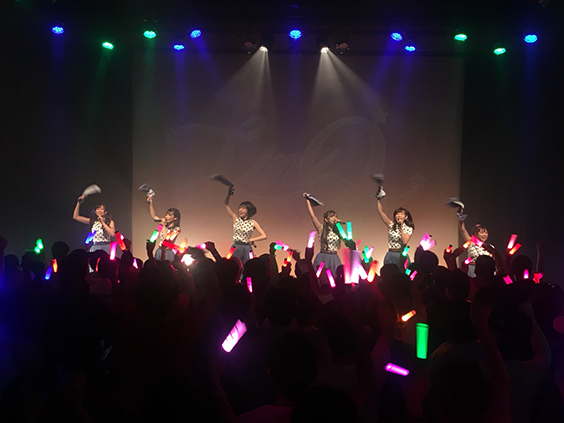 Here is a photo from the last concert in "LinQ LIVE CIRQUIT 2019" Let's run together" tour. (The concert took place on 1st September 2019).
ab: How do you feel about performing live overseas? Do you have any memorable experiences or interesting stories you could share with us?
Yoshikawa Chiaki
: There are so many people out there who don't know much about us. So it has been amazing to see so many people in the audience smiling and enthusiastically engaging with our performances. Some people even try to speak to us in Japanese, so in return we try to say a few words and phrases in the local language in between songs. The effort we all make to try to understand each other is truly amazing! I think that it such a cool thing!
Takaki Yuumi
: I was really surprised to see fans waiting for us at airports outside of Japan. Some of them say things like "LinQのファンです! (Lit.: I'm a LinQ fan!)," while others even give us letters! I guess interacting with fans overseas is a little bit different from what I am used to in Japan!