Interview Now - lyrical school -(2/2)

The only thing we want to do now is live!!
ab: We realized that you're now doing many online musical activities through social medias. How is the response from fans overseas?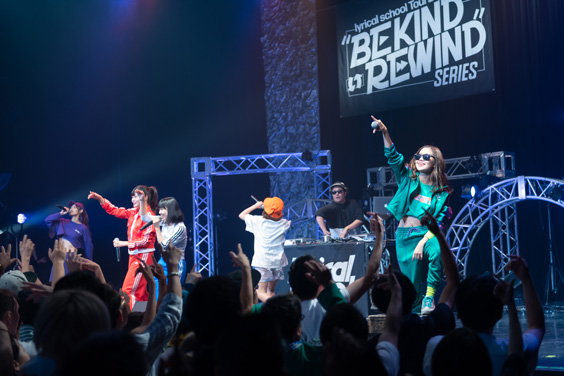 risano
: I'm uploading videos to Twitter (with #risanonews) everyday, introducing Japan to people overseas in English. I'm really happy to have received many replies in English for these videos including the "remote live" ones.
ab: You've also done live in Fukuoka before, what did you find interesting in Fukuoka?
risano
: It'll definitely be everyone's great vibes! And the
Yatai
(food stalls) as well, where we'll visit in the midnight after the live show. I love "
Mentai Tamagoyaki
" so much!!
minan
: I stayed at a hotel in Minoshima before, and around this area there were lots of delicious food like nice sushi and meat dishes. I always enjoy visiting Fukuoka because of the delicious food!
ab: What are you into right now?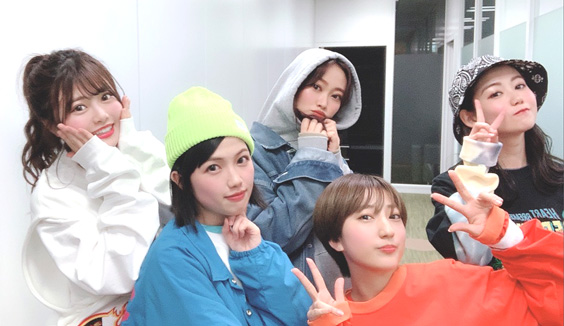 yuu
: Playing guitar
minan
: Watching "Nizi Project"
hime
: A game application called "
Genkai Shiritori
"
hinako
: "Atsumare Doubutsu no Mori" (Animal Crossing: New Horizons)
risano
: Surviving with 10 thousand yen in a month! (laugh)
ab: What are your favourite fashion styles or makeup trends?
minan
: Comfort is everthing! I like to wear denims paired with a T-shirt, with a pair of sneakers and add some accessories. For the makeup I like trying different lip colours depending on my mood, now I'm using the orange and beige series!
risano
: I like to be simple. I've cut my hair short recently and most of the time I'll dress up in casual vintage style. For makeup, I've been using LUNASOL's eyeshadow since I was 16 and I haven't changed it until now!
ab: Finally, what would you like to tell your fans and the asianbeat's readers?
risano
: The only thing we'd want to do now is live!! We are looking forward to enjoying live shows together with all of you again!
minan
: Please keep on supporting us! We'll keep updating our activities even when we can't do live shows, so don't miss out!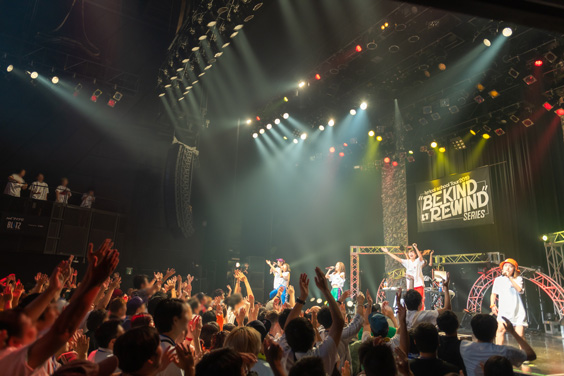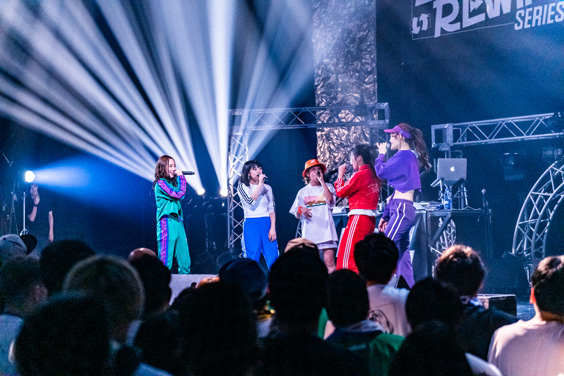 *All photos provided by: lyrical school
PRESENT!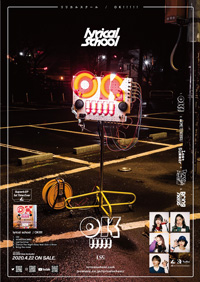 Three lucky asianbeat readers will win a poster signed by lyrical school (the winner will be chosen by lottery)! If you are interested in applying, please click the button below and fill in all your relevant information. We are looking forward to hearing from you! (* Picture of the poster is a sample image.)
[Application Period]
Thursday, 4th June 2020 - Sunday 12th July 2020
[Winner to be announced on]
Wednesday 15th July 2020
The application period is now over. Thank you!The lucky winners are...SIM Freakster sanDheigo sanれい san
(Please note, winners will receive an email directly from asianbeat. If you don not reply with a confirmation message within a week, you application will become invalid and you will not be able to claim your prize.)