Lacy Lolita Fashion Transformation!
The Japan Lolita Association has offices based in Fukuoka and their president Misako Aoki works tirelessly to spread the word of Lolita Fashion around the world.

That's why this time I tried out some lolita fashion too! Actually, there aren't that many people in Korea who wear lolita clothes. Well, some people do, but not many; whereas in Japan it is accepted as a fashion and cultural movement, right? You could call it a "dream": I always thought it was so cool!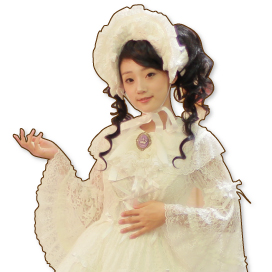 Shiro Lolita(White Lolita) Fashion Transformation!
* We got permission from these stores to conduct these photo shoots.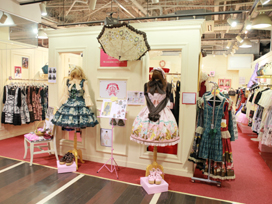 In cooperated with: Metamorphose Fukuoka
Address: Tenjin VIVRE 8F, 1-11-1 Tenjin, Chuo-ku, Fukuoka-City, Fukuoka Prefecture
Access: 3-minute walk from the Fukuoka City Subway Tenjin Subway Station East Exit No.5 / No.13
Tel: 092-732-5009
Business Hours: 10:00 - 20:30
Official website: www.metamorphose.gr.jp
Metamorphose Fukuoka Twitter
Next up: Gothic Lolita!
Next I tried wearing a gothic lolita outfit. Actually, Goth-Loli is a little scary, but anyway, I think it's cool. I tried out a Goth-Loli outfit while snapping some shots on the street. To be honest, I felt embarrassed lol. So many people in the street noticed me, and it was something I had never done in Korea, I felt shy but it was fun.
Then I went to a cafe as a Goth-Loli for some more photography. It felt like I was a queen! Compared to the first white lolita dress where I felt like a princess, this time I felt stronger, like, my awareness was a little different. For me, wearing gothic lolita fashion was an amazing experience.
Click the photo to go to Photo Gallery.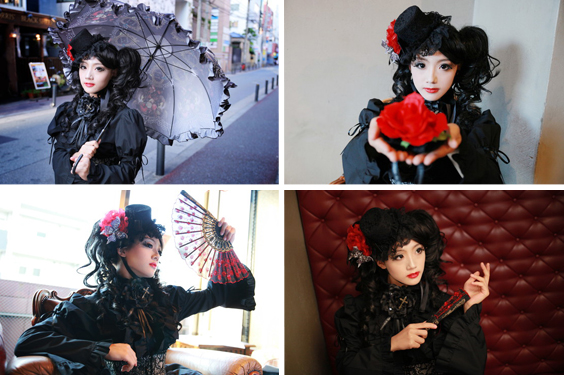 * We got permission from these stores to conduct these photo shoots.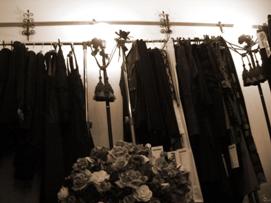 In cooperation with: Maison de Rosenkreuzer
Address: 1-9-6 504, Imaizumi, Chuo-ku, Fukuoka-City, Fukuoka-Prefecture
Access: 4-minute walk from Nishitetsu Fukuoka Station(South Exit)
Tel: 092-751-5500
Business Hours: Weekdays 14:00 - 20:00
Saturdays, Sundays and holidays 13:00 - 20:00
Closed: Wednesdays
Official Website:
www.maisonderosenkreuzer.com
Twitter
,
Facebook
: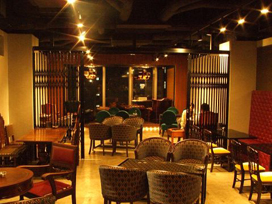 In cooperation with: SUZU CAFE daimyo
Address: Daimyo Balcony 7F, 1-12-39, Daimyo, Chuo-ku, Fukuoka-City, Fukuoka Prefecture
Access: 5-minute walk from Fukuoka City Subway Akasaka Station
Tel: 092-732-7471
Business Hours: 11:30 - 18:00, 18:00- 3:00 (Open daily except otherwise noticed)
Official website:
www.completecircle.co.jp/suzu_daimyo/