Cosplayers Laboratory - China edition - by asianbeat #3 BAOZI & HANA

The time for the extremely popular "Cosplayers Laboratory – China edition by asianbeat" has come again! Here we will be introducing China's leading cosplayers. In our 3rd edition meet the cosplay duo BAOZI & HANA! This pair are active across Asia, in areas such as China and Singapore!
Cosplayers No.3 BAOZI & HANA
BAOZI & HANA, who are appearing in our 3rd installment, are active as a dynamic cosplaying duo! Check out their photographs and take a sneak peek into the affection these two feel for the characters they portray, as well as their care for each other! There's plenty of snaps to browse through, so please enjoy!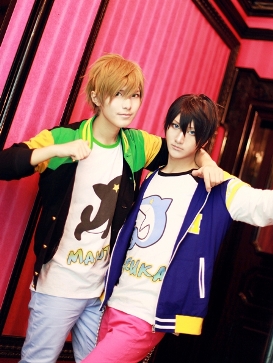 ■Profile
- Cos Name: BAOZI (Left) & HANA (Right)
- Age: 22 & 20
- Current Location: China & Singapore
- Cosplay History: About 3 years since we started out as a cosplay duo!
- Best Cos Characters:Nitro+CHiRAL from the game
- Cosplay Expenses: We make the tools by ourselves but when it comes to the outfit, we decide the fabric and then give our order to the dressmakers(lol.)!
・
BAOZI Weibo
・
HANA Weibo
・
Facebook
・
worldcosplay