[Cosplayers Laboratory] - Indonesia Edition #3 Yukitora Keiji (雪虎慶次)

The Indonesian version of the much-loved "Cosplayers Laboratory" is back with a 3rd edition that features Yukitora Keiji, who got into cosplaying at a young age. Having started out as a child model, Yukitora's interest in cosplay appears to have stemmed from a love of fashion. Yukitora is often invited to appear as a guest or judge at gaming and cosplay-related events having chalked up countless victories at numerous cosplay contests in Indonesia. A professional cosplayer with many followers, Yukitora frequently holds special events for fans.
Cosplayers No.3 Yukitora Keiji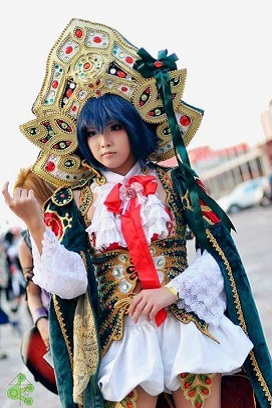 ■Profile
- Cos Name: Yukitora Keiji
- DOB: 12th August 1997
- Cosplay History: 7 years
- Current Location: Jakarta, Indonesia
- Cosplay Expenses: 5.000.000-20.000.000 Rupiah
Sometimes there aren't any expenses, but even when it does cost money it doesn't bother me as I get so absorbed in the process of creating the outfit.
■Link
・Facebook:
https://www.facebook.com/Yukitoraofficialcoser/
・Instagram:
https://www.instagram.com/yukitora_keiji/
・Website:
http://yukitorakeiji.com/
・World Cosplay Number: 27563
■Message
Hello! I am Yukitora Keiji, a cosplayer from Jakarta, Indonesia. I started cosplaying in 2009. My hobbies include reading manga, drawing, watching movies and playing computer games. I think it's a great thing to be able to make friends with cosplayers in other parts of the world. I often cosplay as sexy characters that are good at fighting, but recently have thought that it would be fun to try and crossplay as male characters. If you're interested in my cosplay and what I do, then please check-out my website and look me up on social media! If we're ever at the same event, let's take a photo together!