[Cosplayers Laboratory] - Japan - #018 ☆Kamii☆

Japanese cosplayers are active all over the world and here you can check-out our eye-catching photographs of them in action. In our photo gallery you can find out a little bit about them and enjoy the exciting world of cosplay!!
Cosplayers No.18 ☆Kamii☆
In our 18th installment we caught up with Kamii. A cosplayer who facilitates public events for anime movies, and also appears on "Nico Radi," a popular section of the Niconico live broadcasting service, Kamii is active in all different kinds of fields.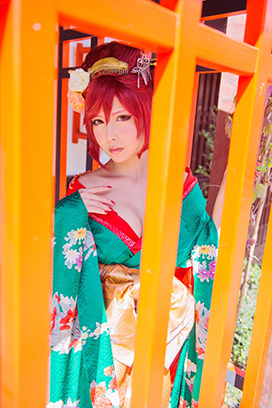 ■Profile
-
Cos Name
:☆Kamii☆
-
Cosplay History
:Well, there are a few gaps, but probably around 4 years in total!
-
Current Location
:The world of demons
-
Cosplay Career
:Naruto Uzumaki from Naruto. I also helped to facilitate the event that was held to celebrate the public release of "BORUTO -NARUTO THE MOVIE-."
I models outfits for cosplay magazines, models cosplay wigs, and also MC for cosplay events that feature on the Niconico douga sharing site.
-
Best Cos Character
:Rather than have a best cosplay character as such, I think it's probably more accurate to say I just love Naruto Uzumaki.
-
Cosplay Expenses
:Recently I've not been cosplaying that much, but when I'm doing it a lot it can cost up to 60,000 to 70,000 yen a month (said perspiring a little, lol).
■Link
-
Twitter
-
Niconicommunity
-
youtube
-
Instagram
Related Articles