[Cosplayers Laboratory] #001 - Taiwan - Neneko

"Cos Lab" is the corner where we introduce Asia's most popular cosplayers and display a collection of some of their finest works. Following on from the Japan and China editions, we now turn to Taiwan.
In this Taiwan edition, we team-up with Taiwanese dojin and cosplay magazine, "Dream Project," and introduce you to some of Taiwan's most prominent cosplayers!

For our first installment we introduce popular cosplayer and Taiwan's representative 'moe' character, Neneko.

Cosplayer #001 - Neneko (ネネコ)
In the first installment of "Cos Lab – Taiwan" we introduce you to a cosplayer who is praised online as "Taiwan's moe representative," "the spitting image of Suzumiya Haruhi!" and "K-on! Cosplay's greatest work." She was chosen to represent Taiwan at "Asia's No.1 Vocaloid Cosplay" tournament and whether she's cosplaying or just in her regular clothes, fans are simply drawn to her seductive and kawaii disposition. This is Neneko.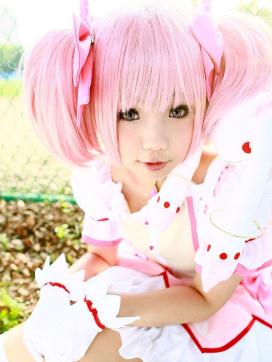 ■Profile
・Cos Name: Neneko
・Age: I am 16 forever
・Cosplay History: 4~5 years
・Current Location: Taipei, Taiwan
・Best Cos Character: sexy characters(LOL)
・Cosplay Expenses: 5000~10000yen
■Cure Number
70989
■others
Facebook
/
BLOG
/
Weibo
/
worldcosplay
Neneko- Photo Gallery
Click the photo to go to Photo Gallery.
[Magazine "DREAM Project"]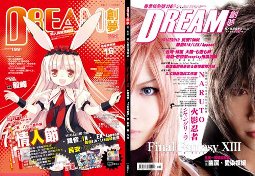 ■ Taiwan's first and longest running dojin and cosplay magazine. "Dream Project" is Taiwan's comprehensive source to all things dojin and cosplay. They feature original works, dojin works, manga and illustrations, as well as introduce authors, provide info on cosplay events and exhibitions, and feature special lecture articles. "Dream Project" is a platform for Taiwan's dojin and cosplay community.
■ TOP Official site
http://dream.ezla.com.tw/
■ Official blog
http://diary.blog.yam.com/ezla
■ Facebook-fanpage 'DREAM Project' 
http://www.facebook.com/DREAMproject.FB
■ Purchase the magazine
http://ebook.ezla.com.tw/index.php