[Cosplayers Laboratory] #003 - Taiwan - Akuna

"Cos Lab" is the corner where we introduce Asia's most popular cosplayers and display a collection of some of their finest works. Following on from the Japan and China editions, we now turn to Taiwan.
In this Taiwan edition, we team-up with Taiwanese dojin and cosplay magazine, "Dream Project," and introduce you to some of Taiwan's most prominent cosplayers!

Cosplayer #003 turned her hobby into a career and now designs costumes and does modeling for a living. Meet the beautiful, Akuna.
Cosplayer #003 - Akuna
The third cosplayer we want to introduce you to is Akuna. She may cosplay as a man but this cosplayer is truly stunning. She first developed an interest in cosplay in her school years, when a friend took her along to a dojinshi event and she saw people there who were cosplaying. She soon took to cosplaying herself and has since even turned that hobby into a career, now making costumes and modeling for a living. Akuna prefers to cosplay male characters, and she not only does characters from anime and manga, but visual-k and characters from Hollywood films as well. Take a look at her gallery of work.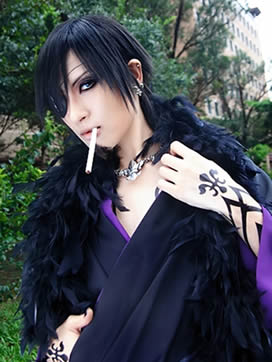 ■Profile
・Cos Name: Akuna
・Age: Middle age
・Cosplay History: More than 10 years
・Current Location: Taipei, Taiwan
・Best Cos Character: Mature men and characters with unique personalities.
・Cosplay Expenses:
When I create it myself: less than NT$2000
Extravagant film re-enactment cosplay: No limit
■Cure Number
252440
■others
BLOG
/
Weibo
/
worldcosplay
[Magazine "DREAM Project"]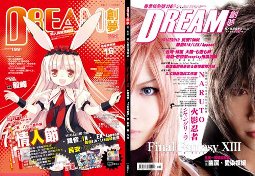 ■ Taiwan's first and longest running dojin and cosplay magazine. "Dream Project" is Taiwan's comprehensive source to all things dojin and cosplay. They feature original works, dojin works, manga and illustrations, as well as introduce authors, provide info on cosplay events and exhibitions, and feature special lecture articles. "Dream Project" is a platform for Taiwan's dojin and cosplay community.
■ TOP Official site
http://dream.ezla.com.tw/
■ Official blog
http://diary.blog.yam.com/ezla
■ Facebook-fanpage 'DREAM Project' 
http://www.facebook.com/DREAMproject.FB
■ Purchase the magazine
http://ebook.ezla.com.tw/index.php