[Cosplayers Laboratory] - Thailand - #003 Celes

The Thai section of "Cosplayers Laboratory" is back again! For our 3rd edition we feature Celes, who is both cute and cool in equal measures! As a representative of Thailand, Celes has appeared at the Japanese Anison Contest and also performed at the World Cosplay Summit 2015. It seems that since she started cosplaying, all of her dreams have been coming true! Read on to discover more about Celes and enjoy her fantastic cosplay photos!

Cosplayers No.3 Celes
■Profile
- Cos Name: Celes
- DOB: 22nd October
- Cosplay History: 10 years
- Current Location: Bangkok, Thailand
- Best Cos Characters: Link from The Legend of Zelda
- Cosplay Expenses: 1 costume costs around 3,000-5,000 Baht (approximately 9,000-15,000 yen)
■Links
・WorldCosplay:
http://worldcosplay.net/member/chobitsG
■Message
Hello everyone, this is Celes. I have several years of cosplay experience and I've very interested in making props and costumes. And I also love anime songs (anison). Actually, one of the main reason I got into cosplay was so that I could perform anison. Last year I participated in World Karaoke Grand Prix Cosplay 2015 as representative of Thailand in Nagoya. I met cosplayers from all over the globe and was really nervous. But having that experience has made me love this hobby and this entire world even more.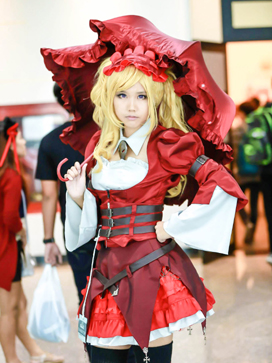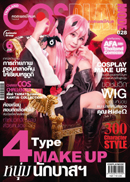 [COSPLAY MODE] 
One of Thailand's only cosplay magazines, began publishing in 2010. Features all the latest cosplay news, practical DIY information, as well as photographs from events taking place in Thailand.
facebook:

Cosplaymode Thailand