[Cosplayers Laboratory] - Thailand - #005 CMYK

Here is the much-read "Cosplayers Laboratory - Thailand Edition!" The spotlight for this edition falls on CMYK, a cosplayer who transforms into a wide range of masculine and feminine characters. A former photographer, CMYK has experience on both sides of the camera! Keep on reading to find-out more about him and check-out his awesome cosplay snaps!
Cosplayers No.5 CMYK
■Profile
- Cos Name: CMYK
- Birthday: 28th May
- Cosplay History: 4 years
- Best Cos Characters: Kotetsu T. Kaburagi from
"Tiger & Bunny"
and Joseph Joestar from
"JoJo's Bizarre Adventure."
■Links
・Fanpage :
https://www.facebook.com/CMYK.cosplay
・WorldCosplay:
http://worldcosplay.net/member/C-M-Y-K
■Message
Hi there! I actually used to be a photographer. But then one day I tried cosplay and really got into it! I've been cosplaying ever since! I really like portraying characters on stage, in contests and competitions. These kinds of performances have a three-dimensional, real quality that you don't get so much in still photographs.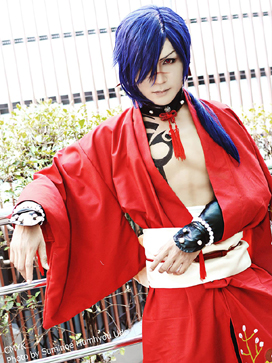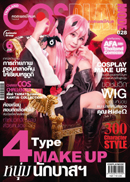 [COSPLAY MODE] 
One of Thailand's only cosplay magazines, began publishing in 2010. Features all the latest cosplay news, practical DIY information, as well as photographs from events taking place in Thailand.
Facebook:

Cosplaymode Thailand