Fukuoka City | ふくろうのいるカフェ天神 (Owls Cafe Tenjin)

A cafe right out a picturebook!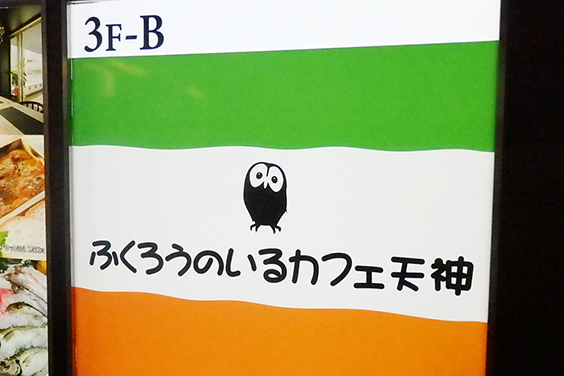 In 2018, a healing cafe opened in Tenjin, Fukuoka! Its name is "Owls Cafe Tenjin." Since cafes where you can pet animals are few in number overseas, this place has also attracted the attention of foreigners visiting Japan. This time, two Vietnamese Kawaii Ambassadors visited here!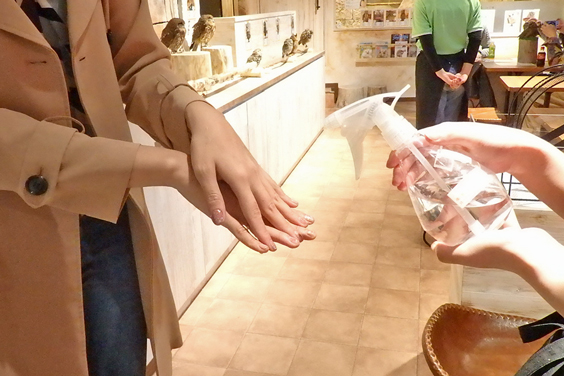 There are animals inside! The first thing to do upon entering: disinfection!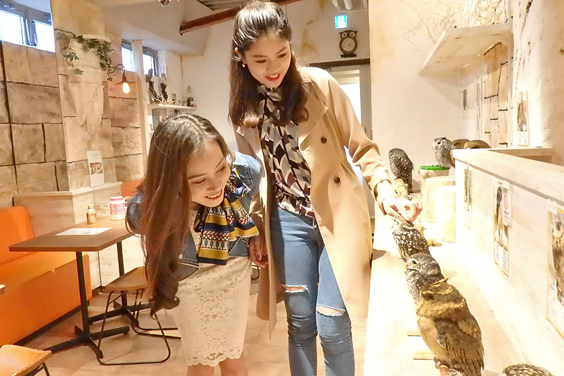 Looking at the owls, which stand as if meditating, calms the heart.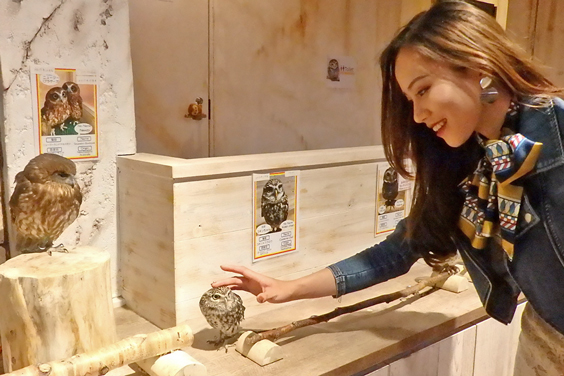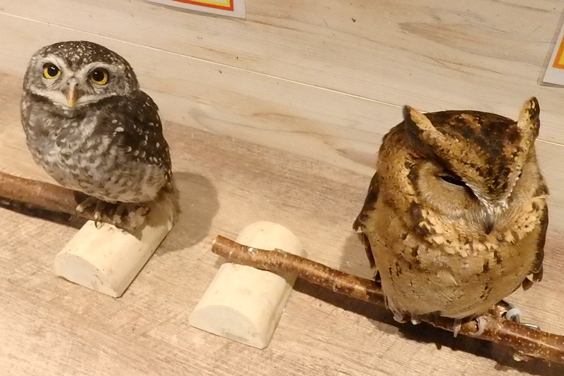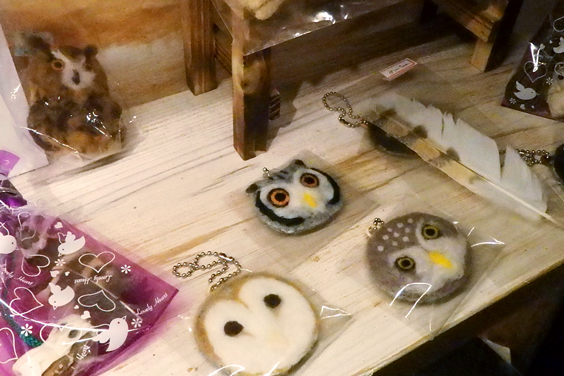 There is also a owl goods corner. Perfect for a souvenir!
Large owls sat in state in glass-sided rooms. Coupled together with the picturesque interior, we felt like we were inside a picture book!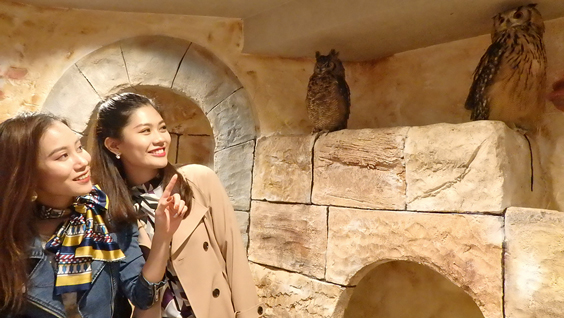 There were also hedgehogs. In contrast to the sharp spines on their backs, their round, cute eyes and small paws were cute!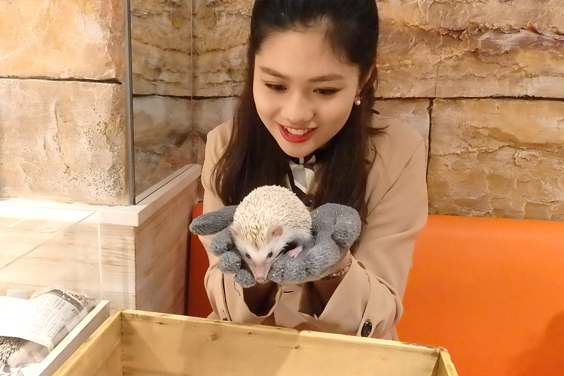 Giang: Owls from all over the world are gathered! Staff told us that they each have names and different personalities. When we put on gloves and fed the hedgehogs, they ate a lot! I was a little tired from the flight when arrived, but having a chance to pet an owl made me feel refreshed and revitalized!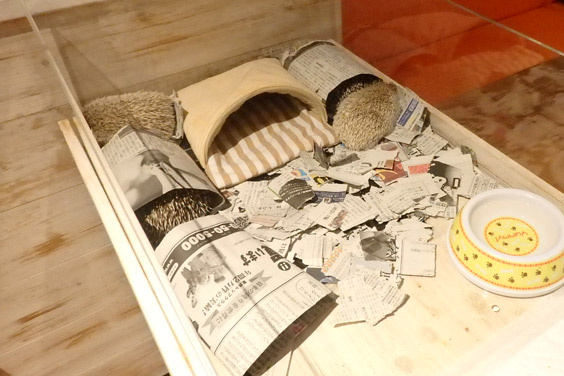 Hedgehogs are nocturnal species, so some of them were having an afternoon nap!

Linh: I could feel how the owls and hedgehogs here were brought up with love and care! The staff communicated with them as they are like their precious friends. If you come to this cafe, you will definitely fall in love with animals!
ふくろうのいるカフェ天神 (Owls Cafe Tenjin)
2019 asianbeat・FACo Kawaii Ambassador|Vietnam Kawaii Ambassadors PROFILE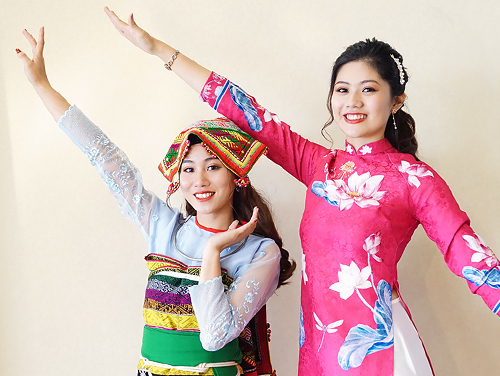 (From left) Ha Khanh Linh and Vu Huong Giang
The two who were selected as Vietnam's representatives in the "2019 asianbeat・FACo Kawaii Ambassadors Contest" toured around Fukuoka City and Fukutsu City! Introducing detailed information on the Kawaii Ambassadors in the pages of "[Feature] FACo2019"!
Vietnamese Kawaii Ambassadors
■ Name: Ha Khanh Linh
■ Nickname: Linh
■ Link:
Facebook
■ Name: Vu Huong Giang
■ Nickname: Giang
■ Link:
Facebook
External Links