[Information] Come to the "Kurate Mizuhiki accessory making" workshop!!

Let's make Piercing, earrings, brooches and such with Mizuhiki!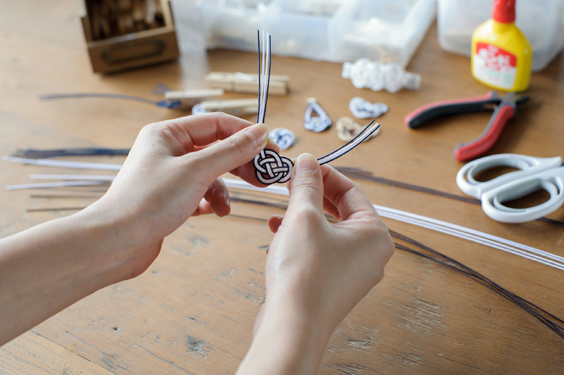 Our first experience-based event for the "Fukuoka Manga World" exhibit is a workshop making colorful accessories from Japanese traditional ornaments "Mizuhiki." Colors such as white, pink, gold, and navy blue will be available for this workshop. Participants are able to make an accessory choosing from one of the four choices. (piercing, earrings, brooches, and strap)
We have invited Kino, an artist from Kurate Gakuen, the popular cosplay photography spot that utilizes a foreclosed school. Kino will help assist you throughout the workshop. The workshop will be at Fukuoka Yokamon Hiroba 11th floor of the Fukuoka Prefectural Government Office.
*ATTENTION: This workshop will be in Japanese.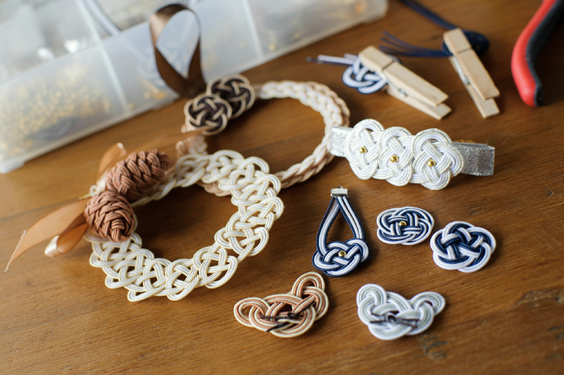 Details for "Kurate Mizuhiki accessory making" workshop
■Date: 5/23 (THU)
1st session: 12:20-12:50
2nd session: 13:00-13:30
3rd session: 13:40-14:10
■Location: Fukuoka Yokamon Hiroba North tower meeting space (11th Floor Fukuoka Kencho (Fukuoka Prefectural Office), 7-7 Higashi Koen, Hakata-ku, Fukuoka-shi)
■Event: Kurate Mizuhiki accessory making workshop
* able to choose from piercing, earrings, brooches, or strap
■Capacity: 5 people limit per session (registration ends once limit reached, if not reached then day of participation is possible)
■Fee: 700 Yen
■Entry:
Registration required
*Registration available at Fukuoka Yokamon Hiroba's email address. Please fill in the required information.*ATTENTION: This workshop will be in Japanese.

●Register here. Please send an email to >> event@yokamon-hiroba.jp

Please on the subject of the e-mail, put [くらて学園WS申し込み (For Kurate Workshop)]. Provide the following information on the e-mail.

Name (can apply for others too)
Desired time slot (pick session 1, 2, or 3)
Phone number (number that is can be easily reachable)