[Thelma Aoyama and JYONGRI] The New Generation of Pop Queens – These Two Stars Were Schoolmates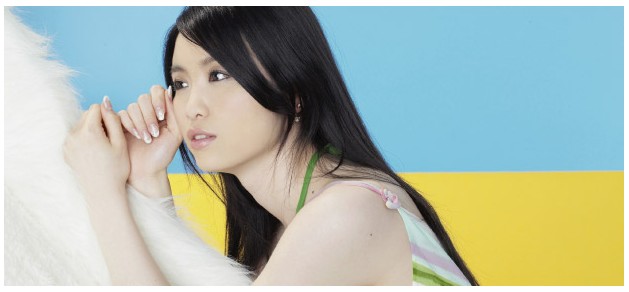 The New Generation of Pop Queens – These Two Stars Were Schoolmates
[Thelma Aoyama and JYONGRI]
Hikaru Utada is making waves with Prisoner Of Love, Namie Amuro has just released her new greatest hits album and Ayumi Hamasaki showed her stuff at her Fukuoka concert. These three queens of Japanese pop have been making hits for over a decade.

But let's not lose sight of the new generation of female singers. Firstly Thelma Aoyama, who made her debut in September last year. She first caught eyes in her collaboration with SoulJa in the song koko ni iru yo (I'm right here), before making her big break with soba ni iru ne (I'm in your side), the theme song of the NTT DoCoMo TV commercial. She monopolized the number one spot on the sales charts for the first half of 2008, and her popularity is rising, especially among high school girls. Not only her music, but her fashion is a center of attention. Running parallel to Thelma is JYONGRI, who last year took out the Japan Record Award for the best new performer. She has gained popularity from a broad range of fans, both male and female, and has just closed a major TV commercial tie-up with the au phone company's LISMO range. In the past big names such as Hikaru Utada, Ayaka, YUI and Superfly have linked up to promote this company. The song on the commercial will be Unchanging Love – Kimi ga ireba, and JYONGRI will appear in the commercial showing a new side to her talent.

Actually, Thelma Aoyama and JYONGRI were schoolmates from the Osaka International School. When they appear on TV shows together you can catch a glimpse of their stature, not afraid of anything, a characteristic they share. Looking at their background they are both fluent in both Japanese and English, go to a prestigious private university…. you may think they are out of your league? Not so. Their music and their message are realistic, and on their blogs they enjoy talking about girls' stuff. These new pop queens are not a distant presence, but very close to their fans, and are sure to breathe new life into the J-Pop scene.
INFORMATION
JYONGRI
Born August 30, 1988 in Osaka. Debuted in December 2006 with the single "Possession / My All For You"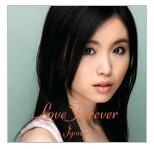 [NEW ALBUM]
「Love Forever」
2008.7.2 on sale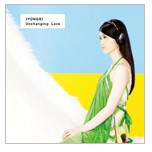 [NEW SINGLE]
「Unchanging Love 〜Kimi ga ireba〜」
※au「LISMO」TV commercial song
now on sale
Thelma Aoyama
Thelma Aoyama Born October 27, 1987 in Nara. Debuted in September 2007 with the single "ONE WAY"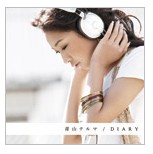 [NEW ALBUM]
「DIARY」
now on sale