[Yame City] 八女中央大茶園 (Yame Central Tea Plantation)

Overwhelmed by a tea plantation that stretches out as far as the eye can see!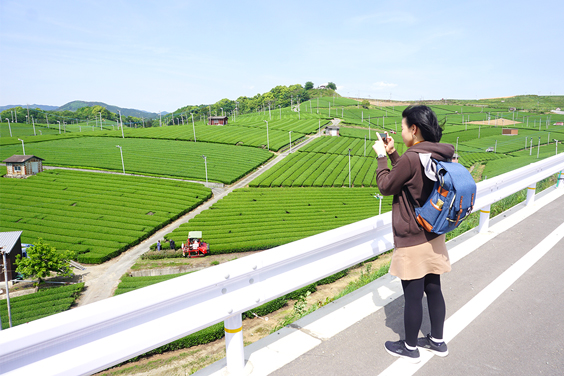 Scenery distinct to tea-producing Yame City can be taken in at an overwhelming scale at the Yame Central Tea Plantation. Madecor, who visited the area during the season of "shincha" (the first fresh leaves of the season), tried fresh tea for free at Himemichi Kaikan near the observatory, and was also able to observe the usually un-observable picking of the new leaves! The sight of green unfolding abundantly on the gentle slopes is a must-see!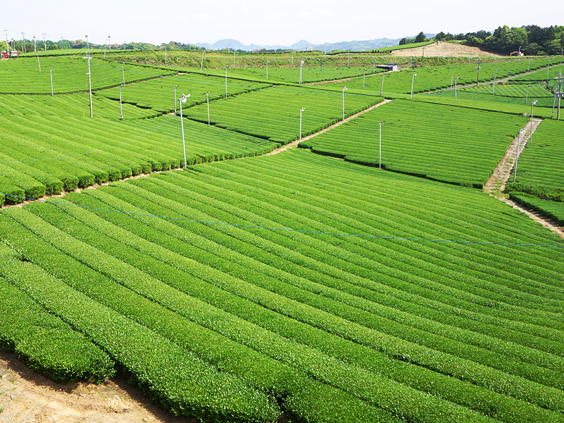 The view from Himemichi Kaikan, located near the observatory.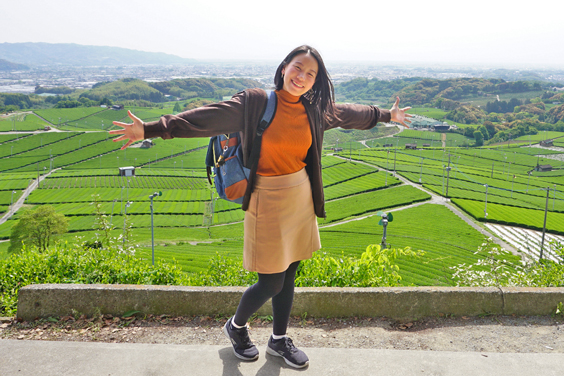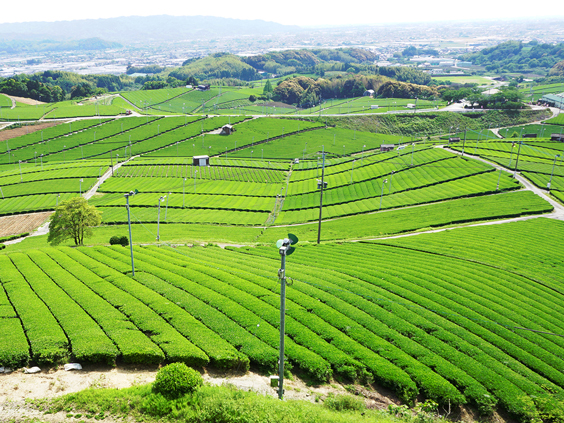 The tea plantation and the streets of Yame City all at one glance!

Madecor: I wasn't able to imagine what kind of place it would be until I got there, but I've never seen a scene like this in Thailand, so it made an impression! It was so beautiful!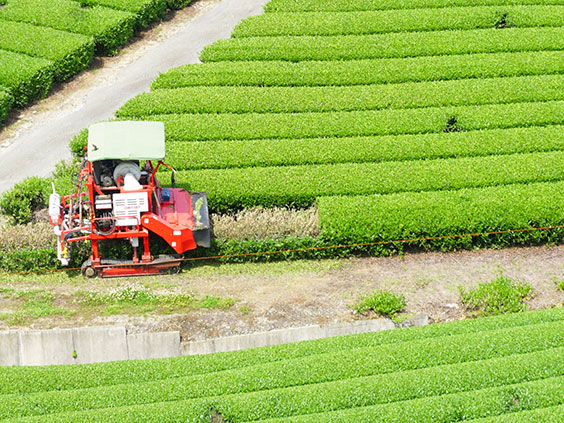 Tea-picking.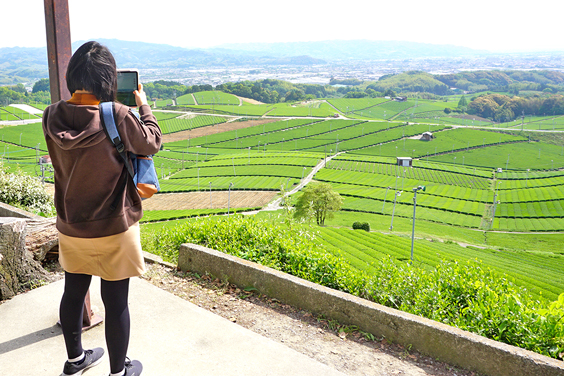 八女中央大茶園 (Yame Central Tea Plantation)
PROFILE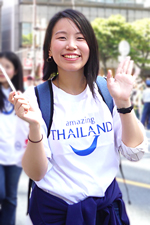 Hello, everyone! I am Madecor! I love cats, peaches, and drawing. There are so many peach-related things in Japan that it's like the "Heavenly Kingdom of Peaches"! If I have a chance again in the future, I want to go to Japan!
---
- Interests: Drawing, watching cooking videos on SNS etc., reading manga and books.
- Illustration fields / genre: Digital art, watercolor
- Favourite manga: "僕のヒーローアカデミア" (My Hero Academia), "月刊少女野崎くん" (Monthly Girls' Nozaki-kun), "アイシールド21" (Eyeshield 21)