ASTERISM(1/2)

A magnificent heavy metal instrumental band!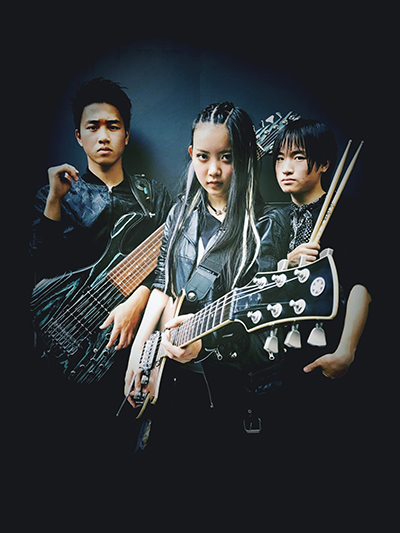 (From left) MIYU, HAL-CA, and MIO
By making a major debut in 2017, ASTERISM has now become rising stars in the heavy metal world, just as the meaning of their band's name - "a group of stars". It is a three-piece band formed by HAL-CA (Guitarist) from Kurume City, the brothers MIYU (Bassist /younger brother) and MIO (Drummer / elder brother) from Saga Prefecture. Their most distinctive part is that they are an instrumental band without vocalist. With their magnificent skills to perform the fast-paced hard music and their "Battle Music" playing style, they express their feelings and thoughts through music. They are more active overseas, having more than 80 thousand followers on Facebook, their FB comment section is full of messages from fans from all over the world. Be sure to check them out now!