Kuttsuku Puppy (くっつくパピー)(2/2)

We make music that delivers our thoughts directly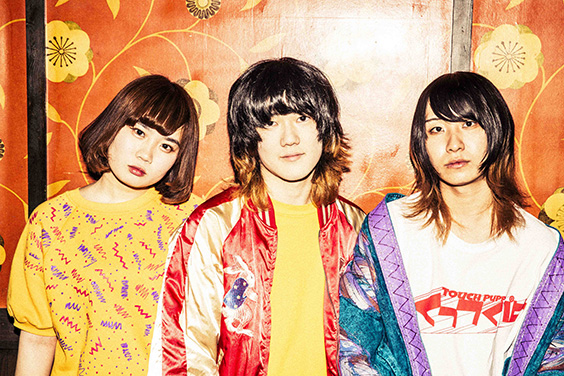 Q.: What do you think is important when making music?
Try the best to deliver our thoughts in a direct way.
Q.: Which one of your songs would you recommend to people who haven't listened to your music before?
"
Chū!
" from the first album "
Inu no Ousama
" (lit.: Dog King)!
Q.: What do you usually sing in karaoke?
The Pees' "
Baka ni Natta no ni
".
Q.: What kind of equipment do you use for your music-related activity?
Rickenbacker's instruments!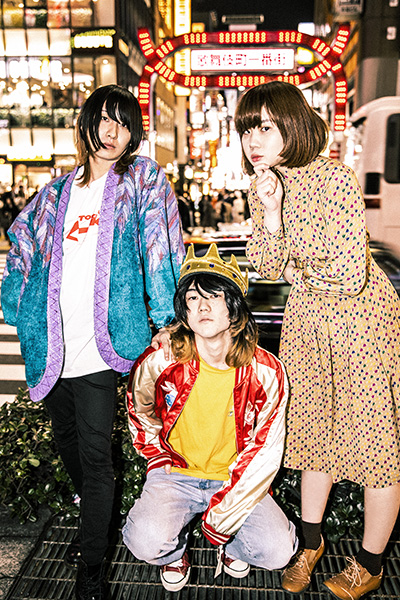 Q.: What kind of thing are you into right now?
Shops that offer takeaway!
Q.: What's your favorite places to visit and things to do in Fukuoka?
A
monja-yaki
(Japanese savoury pancake) shop called "下町屋 (Shitamachi-ya)" in the Minoshima area is our favourite.
Q.: Finally, do you have a message or anything you would like to share with our asianbeat readers?
3 of us are born in Fukuoka, and we're so happy to be able to talk to you here! Please do check out and support our album "
Inu no Ousama
"!