Kuttsuku Puppy (くっつくパピー)(1/2)

Can't take my eyes off the energetic "puppy" that rocks!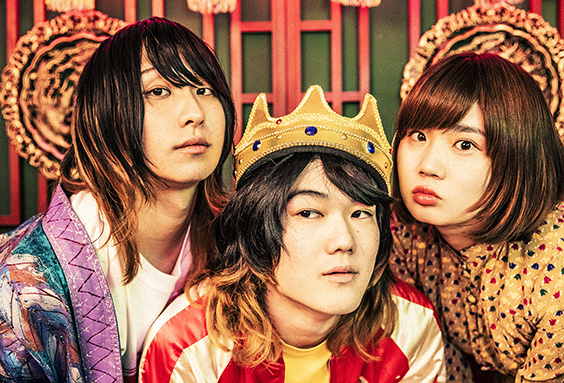 (From left) マツシママサキ (Matsushima Masaki), モウリユウスケ (Mouri Yusuke), and シマダメグ (Shimada Megu)
The 3-piece rock band "Kuttsuku Puppy" is formed by Mouri Yusuke (Vocal & Guitar), Matsushima Masaki (Bass & Chorus) and Shimada Megu (Drums & Chorus) who are averagely around 21 years old, all born and live in Fukuoka. They are known for their energetic music style and the straight forward lyrics. Cultivated in the "city of music", Fukuoka, they are expected to create more fans throughout the whole country as their songs tend to resonate with the same generation. In their debut album "Inu no Ousama" (lit.: Dog King), there are true-to-life love songs and other pieces that show their typical young and vivacious ways of expression, all of the songwriting was done by Mouri. Among them, "Chū!" is a very catchy piece that you would feel like putting your hands up and get high in the live show. Do not underestimate the band name "puppy"! We look forward to witnessing this powerful and energetic 3-piece rock and roll band's success in the future!